Organisers from The ANZ Trustees Foundation: Rob Guest Endowment have today (May 22, 2014) announced two new awards for 2014 bringing the prize pool to in excess of $45,000 and called for competition entries.
The Rob Guest Endowment Award, now in its 6th year, is awarded annually to an emerging musical theatre performer selected by a panel of industry experts. It seeks out Australia's brightest and most talented young rising stars by putting them through a grueling audition process. Six finalists showcase their talents at the Rob Guest Endowment Gala concert, and this year the 2014 winner will take home $20,000, an $8,000 increase on the 2013 prize package. Runners up will each take home $1,500. The prize is intended to help a current artist in the musical theatre genre gain the performance experience, media training, guidance and a public image to help them become a leading artist in the Australian musical theatre industry.
Past winners and finalists of the Rob Guest Endowment Award are performing in lead roles in musical theatre around Australia, including Gretel Scarlett (Sandy in Grease), Ed Grey (Boq in Wicked), Euan Doidge (Marius in Les Misérables) and Francine Cain (Frenchy in Grease). This year also sees the introduction of two exciting new categories opened to competitors recognizing further excellence in the field of musical theatre. The Sue Nattrass Award is a $10,000 cash prize intended to help a current member in a technical department of musical theatre fund the tuition and experience needed to help them become a leader in their field. Applicants could be from departments including, but not limited to, stage management, mechanists, sound, lighting, wigs and wardrobe. The Brian Stacey Award, also a $10,000 cash prize, is intended to help a current musician in the musical theatre genre fund the tuition and experience needed to help them become a leader in their field.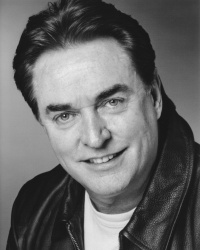 The Rob Guest Endowment (RGE) executive committee, James Thane, Bernadette Hayes and Kellie Dickerson are thrilled that the 2014 prize pool is in excess of $45,000, and RGE Patron, John Frost, says that this growth in prizes helps demonstrate how the cause is continuing to give back to the industry as it grows. "This is a unique set of awards honouring a great man of the theatre, who was an inspiration to all he worked with and a teacher and mentor to all," said John Frost. "We are thrilled this year to be able to expand the awards to encompass not only performers, but to theatre technicians and musicians as well."
It was also announced that, through the support of Destination NSW, the 2014 Rob Guest Endowment Gala Concert will be held on Monday 13 October, 2014 at Capitol Theatre, Sydney. Like past concerts, this night promises to be a highlight on the musical theatre calendar, showcasing the 2014 finalists alongside some of Australia's finest professional musical theatre performers. More information on guest artists and tickets will be provided in August.
Entries for all awards can be submitted via www.robguestendowment.com.au by 16 June, 2014 or contact francesca@gordonfrost.com.au
Images: 2013 Rob Guest Endowment Gala (Photographer: Kurt Sneddon - Blue Print Studios) and Rob Guest.