Broadway and West End star Ruthie Henshall talks to Coral Drouyn about her fabulous life on stage and her upcoming Australian tour.
It's 7.30 on a Tuesday morning and the mellow voiced woman who answers the phone is trying to get her teenage daughters ready for school, just like millions of mums all over the world. The difference is that the multi-tasking woman on the phone is Ruthie Henshall – triple threat musical theatre Diva, television actress, author, recording and concert artist, multiple award winner and, of course, mum of two.
She is tentative at first; she's not so well known in Australia and seems steeled for the usual questions. But we both relax as we talk about her life, her career, and her all-consuming passion for musical theatre.
Fate is a strange companion, and for leggy tomboy Val (Valentine - Ruth is her middle name) it was a chance encounter in the school playground that determined the path of her future before she hit her teens.
"I don't have any history or ancestry in theatre," she says, "and I can't honestly say I had a stage mother or any of the usual reasons performers give. If anything, I owe it to a girl from Primary School, I can't even think of her name right now. I was into climbing trees, sports, anything physical. But there was this girl, about the same age but quite tiny compared to me, and she used to practise her ballet exercises during school breaks and lunchtime. I wasn't backwards in coming forwards, and I jeered at her for being a cissy." She pauses to chuckle, before resuming the story. "I think she was quite hurt, or maybe indignant, because she stood up to me and said, 'It's hard, I bet you couldn't do it.' Well, I'm an absolute pushover for a challenge, always have been competitive, so I tried. And you know what? She was right!"
Ruthie pestered her mother for ballet lessons, and didn't let up until she agreed.
"That was it," she says. "I knew I just wanted to dance for the rest of my life. I was going to be a ballerina, and no-one was going to stop me. From that very first dance class I knew I was going to be a dancer. I never had a fallback plan, I never even contemplated another career. I was driven, and it may have been more bloody-mindedness than vocation."
Perhaps, but Ruthie has said that, to her, the theatre is a church, and it's there she knows God exists – that sounds an awful lot like a vocation.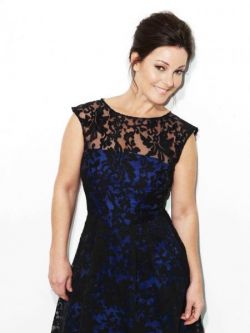 It was nature that put paid to that first ambition. Ruthie was the right height but not the body shape for a ballerina. It was impossible for her to give up dancing, so she switched to jazz, and enrolled in the Laine Theatre Arts School in Epsom. It was there that she discovered she had a voice. "So now I had two outlets - through my feet and body, and my mouth and heart," she explains.
It was a way of creating a world for her that didn't include the pain of childhood abuse from a family friend. "I didn't just live in theatre, I lived for it. And as long as I could dance I was happy. But I was always fiercely ambitious, always determined to be something more than anyone's pre-conceived idea of me. There's that word 'driven' again. I suppose I was out to re-invent myself."
At 19 Ruthie was touring the UK, playing Maggie in A Chorus Line, and the following year she joined the West End company of Cats.
"It's a big dance show as you know, and I adored it," she says. "I played Jemima, Demeter, Jellylorum and Griddlebone. But the real test came when I got to play Grizabella. You have to be a singer, you can't fake those top notes. It was my first leading role, and 'Memory' is the stand-out number of the entire score. I don't remember being nervous, though I suppose I must have been, but I do remember being incredibly elated. That level of applause, when it's for you, is highly addictive."
By the time she was 21 she was part of the original cast of Miss Saigon, following it with Stephen Schwartz's much-under-rated Children of Eden. She went on to play Fantine in Les Misérables and also perform for the 10th anniversary concert and recording of the show.
But it was Crazy For You which earned her the first Olivier Award nomination of five. 'Star' is one of those over-worked words which can sometimes seem meaningless, but when your name is over the title on the marquee of a West End Theatre, you can rightly claim the title, and the following year she nailed that status, winning the Olivier Award for Best Actress in a Musical for the London revival of She Loves Me.
Was it daunting being so highly acclaimed and winning the award while still in her twenties, I asked her. She laughs with delight.
"It should have been," she answers, "but I was so supremely full of myself that I was convinced I was going to win at least 10. It just never occurred to me it might be a one off. I'm still waiting for the others."
It may have been that the glitter was dimmed somehow by an even bigger prize. Ruthie was seriously dating the Queen's youngest son, Prince Edward, for five years, and recalls fondly being smuggled into Buckingham Palace in the boot of a Royal car. Ultimately, though, the romance faltered because there was no way Ruthie could bring herself to walk away from theatre.
"Of course I thought about it, what girl wouldn't?" she explains. "We cared so much for each other, but theatre was my first and, in the end, my most important love. Now I have my daughters, and they are my priority."
Despite not wearing a tiara, Ruthie went on to conquer Broadway, spending the next 20 years dividing her time between New York and London. She is the only actress to play all three major roles in Chicago, adding Mama Morton in the 2018 revival to her huge success as Roxie (twice) and Velma.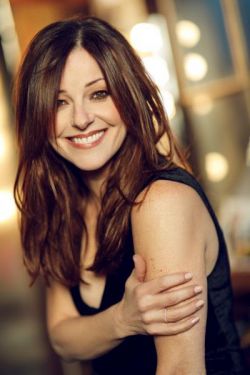 Roxie is one of those roles that truly defines the triple threat, but the chances of those roles get slimmer with each passing year.
"I guess these days I'd describe myself as a singer foremost," she says with a twinge of regret, "but, you know, once a dancer … I can't see myself ever giving up dancing completely. It's in my blood."
We talk about the new age of theatre schools, and how technique is taking over from individuality.
"There's no doubt that they are brilliant training grounds," Ruthie explains, "but there is a danger of them becoming assembly lines, with everyone having the same sound, the same persona. I think part - or maybe most - of the reason for the success I've had is that I wasn't like anyone else, nor did I ever try to be. What is the point of trying to be like Julie Andrews, or Chita Rivera, when they do it better. Individuality, something unique, is the key to being noticed in the first place."
So, having appeared in 40 shows, is there a role she didn't get to play, that she would have loved to. I know she was attracted to Next to Normal, but surely Mama Rose in Gypsy is calling to her?"
"Aaah yes, I would have loved to play Mama Rose, but Imelda (Staunton) has recently had such a huge success with it that, by the time another revival comes around, I will too old," she says. "If it could be any role at all, it would be Mary Poppins. I desperately wanted to do that, and a had a bagful of justifications as to how and why Mary could have aged, but I couldn't convince anyone."
Not that Ruthie is ever short of work. Before this last outing in Chicago, she had two years playing Mrs Wilkinson in Billy Elliot, and concert and cabaret roles in Britain and the USA. These days she generates her own concert tour through her production company in association with her Musical Director Paul Schofield and Producer Enda Markey. Her new show is called Ruthie Henshall – Live and Intimate.
"And it will be both," she tells me. "I love being in an intimate theatre when I can really connect with the audience; that's as exciting for me as it hopefully is for them."
The show will consist of the songs she is known for – and yes, 'I Dreamed a Dream' will be there – as well as Sondheim and even her favourite pop composers. "They're all songs I love to sing or have wanted to sing but never had the chance. It's a show for audience expectations, but also for me too. I have to love it and want to step on that stage and make those song real."
Ruthie may sing "I Dreamed a Dream", but her life has been a success story of making that dream into her reality.
Ruthie Henshall – Live and Intimate -The Studio, Sydney Opera House, June 13; Cremorne Theatre, QPAC, June 18 & 19; Adelaide Cabaret Festival, June 21 & 22.