Chicago is set in a time of banned alcohol and secretive speakeasies, the Prohibition era. Emma Knights Productions is taking that secrecy and running with it, creating a very different experience for its production of the classic musical. Lesley Reed reports.
Adelaide's Emma Knights Productions has enjoyed sell-out seasons, been nominated for Best Musical-Professional in the Adelaide Theatre Guide Awards and has achieved Australian Tourism Accreditation, all because the company creates highly unique and immersive music-based experiences.
Emma Knights uses 'real' settings, as evidenced by her company's stunningly original production of Oklahoma! The show took place on an Adelaide Hills farm and included real horses together with the authentic sounds and ambience only possible in such an environment. Emma Knights Productions is also well-known for its Pirates of Penzance on Popeye productions, which take place on the River Torrens onboard Adelaide's famous River Cruiser, Popeye. The company most recently curated the new Adelaide Oval's Fringe venue LIVE on 5.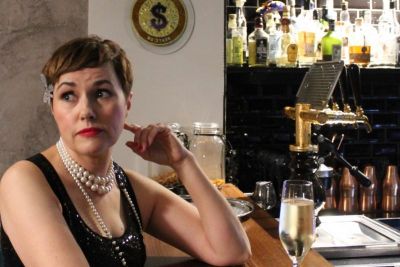 Only four years-old, the independent theatre company is about to produce its biggest project so far, the glitzy musical Chicago.
Chicago will be set in another truly immersive location, but to add an extra layer of interest, this time the venue will remain secret from the audience until the week before production. Audiences will be taken all the way back to the prohibition era, and as if one step ahead of the law (which was a way of life in that era of alcohol prohibition), will receive a secret password to enter the 'South Australian Gin Bar'.
John Kander and Fred Ebb's Chicago is a household name, having first been seen on Broadway in 1975. It had its Broadway revival in 1996, becoming the second-longest running Broadway show in history. It has broken records elsewhere in the world, too and has also been made into a movie.
Chicago is the story of Roxy Hart and Velma Kelly. It asks the audience to bear witness to the efficacy of the celebrity defence, as well as the acts that two women are willing to commit in order to prove their innocence. Roxy and Velma become 'celebrity criminals' and helped by Billy Flynn, Matron 'Mama' Morton and the other murderesses, they learn that life behind bars isn't so easy.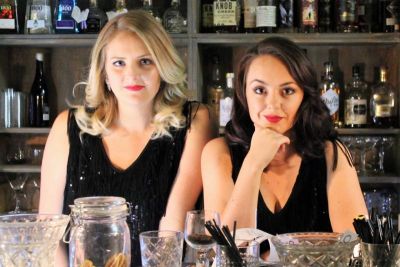 "I chose to do Chicago as I saw it many years ago with Caroline O'Connor and fell in love with it," said Emma Knights. "The music is so fantastic and as soon as I found out the rights were available I had concepts in my head on where and how I would be immersive and present the show. The show has not been performed in Adelaide for many years, so I am excited to be bringing it back and in a way no one has experienced it before.
"The cast are all South Australian performers," Emma said, "with Stefanie Rossi as Velma, Fiona Atkin as Roxie Hart and someone who is well known as a music director, Mark DeLaine as Amos. The whole cast is not the cast you would expect to see, but after their auditions, the roles could not be given to anyone else. I am thrilled with the cast and how they are bringing the show together and cannot wait for the audiences to see them. I have also been lucky to have the wonderful Adrian Barnes come on board as director and the equally as wonderful Kerreane Sarti as choreographer. Both bring a wealth of knowledge and experience and have taken my small vision and blown it out tenfold. Having Adrian on board, who is a director in the professional world, is another step towards my company reaching the professional level."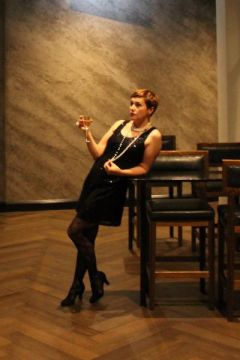 "To find out where Chicago will take place you'll have to book a ticket to the show," Emma said. "All that can be said about the hush-hush venue is it'll be to the west of town near to public transport. Then a week before your booked performance you will receive an email with the location and password needed for you to obtain entry to the show. When I showed the cast, there was a unanimous 'wow'. I hope that the audience feels this too."
Sounds intriguing, but remember, if you venture into Roxy and Velma's world, keep the 'juice joint' a secret, lest the Marshall shuts the bar down!
WHERE: Secret location to be notified.
WHEN: Wednesday 24 May – Sunday 28 May
TICKETS: https://www.dramatix.com.au/events/1727
PRICE:
Adult $48
Concession $44
Group (10 or more) $46
Restricted view $40