On Friday 20 April, some of Australia's most popular and acclaimed stage performers will gather to appear in a one-off performance of the acclaimed musical revue Side By Side By Sondheim.
Side By Side By Sondheim is a celebration of the earlier work of legendary Broadway composer and lyricist Stephen Sondheim, and features songs from groundbreaking musicals that revolutionised Broadway, including West Side Story and Gypsy.
This one-of-a-kind concert is being staged to raise money for the White Ribbon Foundation, Australia's campaign to stop violence against women.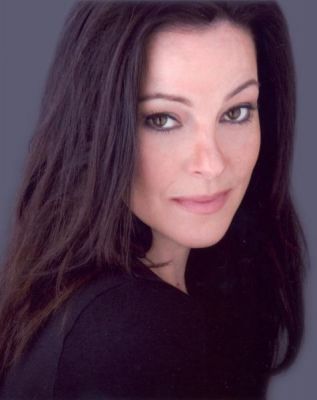 Making her Australian debut, West End and Broadway star, Ruthie Henshall will headline this one night only special event featuring more than twenty of Australia's leading names in musical theatre.
Henshall will be joined by the current touring company of Side By Side By Sondheim: Rachael Beck, Margi de Ferranti, Enda Markey (who is also producing) and narrator Jessica Rowe.
Other artists appearing on the night are: Mitchell Butel (Avenue Q); Alinta Chidzey (West Side Story); Brendan Coustley (Rock of Ages); Helen Dallimore (Into The Woods, Spring Awakening); Lucy Durack (Legally Blonde, Wicked); Wayne Scott Kermond (Singin' In The Rain); Melissa Langton (We Will Rock You); Lara Mulcahy (MAMMA MIA!); Josh Piterman (An Officer and a Gentleman, West Side Story); Shaun Rennie (Cats, The Music of Andrew Lloyd Webber), Peter Cousens (Miss Saigon, Les Misérables, The Phantom of the Opera); Michael Falzon (We Will Rock You), Ben Lewis (Love Never Dies); Stephen Mahy (Jersey Boys), Maria Mercedes (Love Never Dies, Sunset Blvd), one of Australia's best loved actresses, Amanda Muggleton; Anna O'Byrne (Love Never Dies) and Geraldine Turner, who is recognised around the world as one of the foremost interpreters of Stephen Sondheim's work.
Singing additional vocals on the night will be Johanna Allen, Erin James, Anita Plateris and Belinda Wollaston.
Joining Jessica Rowe as narrators will be TV personalities including Andrew O'Keefe, Paula Duncan, Judy Nunn, Andrew O'Keefe, Jessica Rowe and Bruce Venables.
Ruthie Henshall has starred in the most successful musicals of the past twenty-five years including Les Misérables, Chicago, Miss Saigon, Crazy For You and Stephen Sondheim's Putting It Together. She has won an Olivier Award (London's highest honour in theatre) as well as the "Theatregoers" award for Most Popular Musical Actress in the past twenty-five years. Ruthie starred as Fantine in the 10th Anniversary Concert Version ofLes Misérables, which was broadcast on TV.
Side By Side By Sondheim is about to embark on a regional tour of Australia, opening in Dubbo on 17 March with performances scheduled in Bathurst, Orange, Canberra and Geelong throughout 2012. More venues will be announced soon. The tour stars Rachael Beck, Margi de Ferranti and Enda Markey with narration by Jessica Rowe.
SIDE BY SIDE BY SONDHEIM
Theatre Royal, Sydney
Friday 20 April at 8pm
Tickets from Ticketek
Tel: 132 849
Tickets: $120/$150*
* Booking Fees Apply'