IN THIS EDITION
Come From Away – A 9/12 Musical
Our conversation with the creators, David Hein and Irene Sankoff
Blind Casting Drama
International controversy over local Community Theatre casting
Broadway's Starry Spring Season
Peter Pinne's look at some of Broadway's current hits
Is Musical Theatre Art?
Great Debate at the Australian Musical Theatre Festival
Shakespeare in Love
Behind the scenes at the new Melbourne Theatre Company production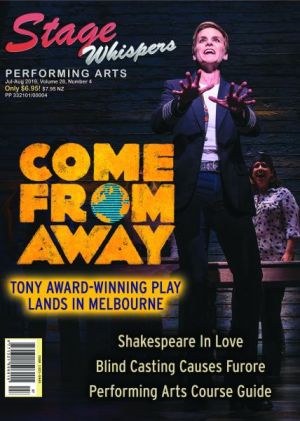 Meeting Sondheim, Schwartz and Prince
Tyran Parke's dream trip to New York
Since Ali Died
Omar Musa on his show and the poetry of Muhammad Ali
Hydra – Script Excerpt
A peak at Sue Smith's play about Charmian Clift and George Johnston
Ladies in Black – Director's Diary
Staging Strathfield Musical Society's NSW Premiere production
Performing Arts Course Guide 2020
Training in the Performing Arts across Australia
AND MORE
Including
• Broadway and West End
• CD Reviews
• What's On
• Reviews
Buy individual copies online at
www.stagewhispers.com.au/products
or at your newsagent.
Subscribe to Stage Whispers print edition for two years or more and receive a free CD, DVD, Blu-ray or book.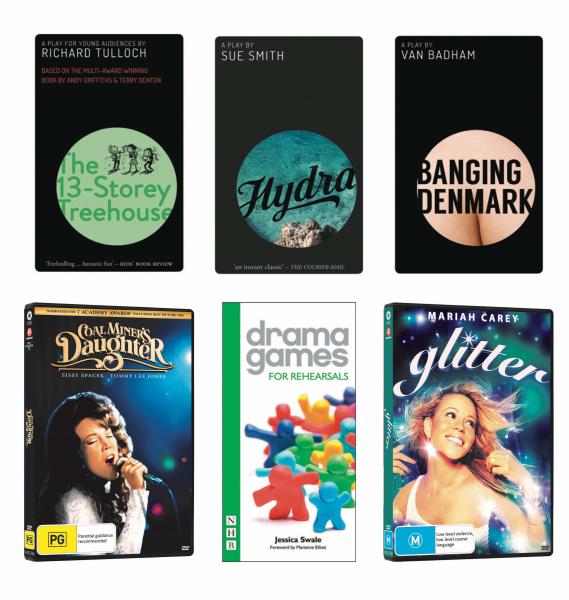 As some stocks are limited, please nominate 3 choices.