Two world premieres, including one State Theatre Company commission, two commissioned adaptations of classics and two co-productions with other major Australian theatre companies are amongst the shows on offer in the first program from new State Theatre Company of South Australia Artistic Director Geordie Brookman, and CEO/Producer Rob Brookman.
"I couldn't be more thrilled to announce my first season as State Theatre Company's new Artistic Director. 2013 sees an exciting expansion of the Company's activities through touring, major co-productions and partnerships with Adelaide's independent sector. Most importantly the season brings together an incredible mix of characters and stories ready to have life breathed into them by Australia's best artists," said Artistic Director Geordie Brookman.
Geordie also announced the appointment of two new Artistic Associates: Geoff Cobham (Design and Production) and Nescha Jelk (Directing and Education) who will work closely on a number of the productions.
Barry Otto kicks-off the season in one-man show The Kreutzer Sonata,adapted from the Leo Tolstoy novella by AGWIE-Award winning writer Sue Smith (Mabo, Brides of Christ) presented in association with the Adelaide Festival and performed in a purpose built performance space in the State Theatre Company Scenic Workshop.
Alison Bell (ABC TV's Laid) wrestles with one of modern drama's most powerful and charismatic figures in Henrik Ibsen's Hedda Gabler,in a new adaptation by popular Australian playwright Joanna Murray-Smith.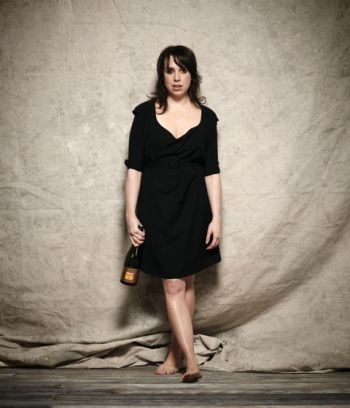 After an eight-year hiatus Bell Shakespeare returns to Adelaide with a brand new production of Shakespeare's joyful comedy of mistaken identity, The Comedy of Errors,starring Nathan O'Keefe (Pinocchio) and continuing after on a major national tour of 31 cities in all seven States and Territories.
Fresh from its 2012 premiere at Belvoir comes a new production of young Australian playwright Rita Kalnejais's Babyteeth, starring Danielle Catanzariti (Pinocchio, Hey Hey It's Esther Blueburger), Chris Pitman (Speaking in Tongues) and Mandy McElhinney (Paper Giants 2) and directed by Chris Drummond (When The Rain Stops Falling).
State Theatre Company will host the Australian premiere of the West End and Broadway hit, Brief Encounter, based on the Noël Coward stage play Still Life and David Lean's classic 1945 film Brief Encounter in its original production created by UK company Kneehigh Theatre (The Red Shoes). The production is presented in association with Arts Projects Australia and the Adelaide Festival Centre.
Paul Blackwell (When the Rain Stops Falling) appears in the world premiere of John Doyle's Vere, (Faith), a co-production with Sydney Theatre Company (the first in eight years). Doyle (often better-known as Rampaging Roy Slaven) scored a major success for Sydney Theatre Company with his first play Pig Iron People and has followed it up with a play that engages with one of the great debates of our time, religion versus science, and which is brimful of intellectual engagement, gallows humour and wise, witty footnotes to culture.
Commissioned by State Theatre Company, the world premiere of Maggie Stone, by award-winning local writer Caleb Lewis (Nailed, Clinchfield) will star Kris McQuade (Cloudstreet, When the Rain Stops Falling) in the leading role.
The story of a resolutely unsympathetic loans officer Maggie Stone's encounter with a culture and world alien to her own narrow and solitary existence, the play presents a very different perspective on life as it is for the refugee community in Adelaide.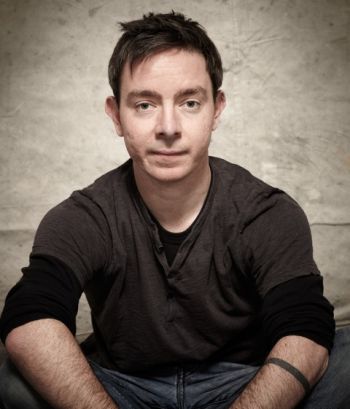 Artistic Associate Nescha Jelk makes her State Theatre Company directing debut with the Education show Random by Olivier Award winning English playwright Debbie Tucker Green. Set in South London and written in a patois of English-Jamaican slang, Random condenses the events of one life-shattering day into an hour long performance, starring Adelaide-raised actor Zindzi Okenyo who has for the last four years been one of Sydney Theatre Company's resident ensemble). The production will also tour to outer metropolitan Adelaide and South Australian regional centres.
Before it embarks on a national tour of 14 cities in the eastern states, Adam Cook's 2011 hit production of The Complete Works of Shakespeare (Abridged) returns for just three performances at the Dunstan Playhouse. The Complete Works is an irreverent romp through all 37 of Shakespeare's plays in ninety hectic minutes Tim Overton joins original cast member and comedian Damian Callinan.
As part of the new State Umbrella program, the Company will support David Mealor and Flying Penguin Productions, with The Dark Room by AWGIE Award-winning writer Angela Betzien, set in a Northern Territory motel room and tracking six characters over three different nights. The production will rehearse at State Theatre Company and be performed at The Studio, Holden Street Theatres, with the set and costumes created by the Company's production staff.
The program also includes two new works in development from local independent performance companies, as part of the State Resident program: Disintegration, loosely based on the Portuguese legend of disappeared king Don Sebastian, by Jo Stone and Paulo Castro of Stone/Castro; and Farrugia, a verbatim dancetheatre work depicting flamboyant adult entertainment identity Joseph Farrugia aka Madame Josephine, long time creative director and host of Adelaide's Crazy Horse, by Torque Show (Malmö) and Vitalstatistix.
The full program can be viewed at www.statetheatrecompany.com.au
Images: Barry Otto, Alison Bell and Geordie Brookman. Photographer: Chris Washusen.