Andrew Upton and Cate Blanchett have announced their final season as Co Artistic Directors of Sydney Theatre Company which will include exceptional on-stage partnerships directed by internationally lauded directors.
Cate Blanchett and legendary French actor Isabelle Huppert will play murderous sisters directed by Benedict Andrews in a fresh exploration of Genet's The Maidsadaptedby Andrew Upton and Benedict Andrews.
The season includes world premieres of The Secret River adapted by Andrew Bovell (Lantana, When The Rain Stops Falling) from Kate Grenville's novel and Colin Thiele's Storm Boy adapted by Tom Holloway, both of which will tour.
Richard Roxburgh and Hugo Weaving are reunited with Uncle Vanya director Tamás Ascher to give their all for Beckett's Waiting for Godot.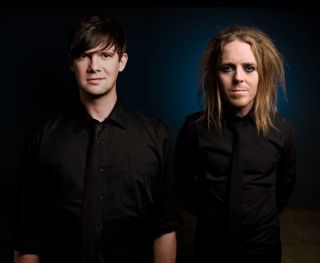 Tim Minchin and Toby Schmitz take on another of theatre's great double acts directed by Simon Phillips in Stoppard's comic masterpiece Rosencrantz and Guildenstern are Dead.
More renowned theatre makers directing new plays and classics at STC include: Neil Armfield with the world premiere of Andrew Bovell's adaptation of Kate Grenville's The Secret River with a cast including Trevor Jamieson and Jeremy Sims; Nicholas Hytner's West End and Broadway smash hit One Man, Two Guvnors; Gideon Obarzanek making his first foray into text-based theatre with Dance Better at Parties; Andrew Upton directing Robert Menzies in Joanna Murray-Smith's new play, Fury; Bruce Gladwin and Back to Back Theatre with the world premiere of Laser Beak Man; John Sheedy directing an adaptation by Tom Holloway of Storm Boy; and Rosemary Myers with her 2012 Adelaide Festival hit, School Dance, written by and featuring Matthew Whittet.
Exciting directors commanding bigger stages in 2013, having developed through STC in recent years are: Sarah Giles directing Helen Thomson in George Bernard Shaw's Mrs Warren's Profession; Sarah Goodes with John Doyle's new play Vere (Faith) featuring Paul Blackwell; Kip Williams with Shakespeare's Romeo and Juliet; and Imara Savage directing Sophie Treadwell's Machinal.
Cate and Andrew said: "Originally conceived as a sign-off season for both of us, our 2013 season has a lot of our passions and favourite artists and is brimming with some of the relationships and partnerships that have inspired us during the last five years.
"There are some classics of the 20th century - seminal works we've always wanted to do such as Rosencrantz and Guildenstern are Dead, Waiting For Godot and The Maids, alongside many new Australian works including Laser Beak Man, Vere (Faith) and Storm Boy and the fabulous new commissions Fury and The Secret River.
"A key ambition for us in terms of our international strategy has been to create opportunities and relationships that expose Australian artists to international artists and audiences. We're thrilled that as a result of exposure to the company's work, artists of the calibre of Isabelle Huppert and Tamás Asher will be working with us in 2013.
"We hope you'll be there. There will be fireworks."
The 2013 season includes collaborations with Back to Back Theatre, Malthouse, State Theatre Company of South Australia, Barking Gecko, Sisters Grimm and Windmill Theatre.
The 2013 STC Season
THE SECRET RIVER
By Kate Grenville. An adaptation for the stage by Andrew Bovell
8 January – 9 February 2013, Sydney Theatre
Back at STC for the first time in 13 years, Director Neil Armfield collaborates with playwright Andrew Bovell (When the Rain Stops Falling, Lantana) for the first time, to bring Kate Grenville's Booker Prize-winning novel, The Secret River, to the stage. Trevor Jamieson and Jeremy Sims are confirmed for the epic show, set in the early 19th century exploring the conflict between transported thief William Thornhill and the Dharug people who own the land he tries to settle. The Secret River is produced by Sydney Theatre Company in association with Sydney Festival, the Centenary of Canberra and the Perth International Arts Festival.
SCHOOL DANCE
By Matthew Whittet
10 January- 3 February 2013, Wharf 1
A sell-out hit at the 2012 Adelaide Festival, School Dance draws on the best of eighties pop culture (BMX heroics, Smurfs, power ballads, ET, Bill & Ted, My Little Pony) to create a gloriously goofy and achingly real comedy. A group of teenage nerds, led by playwright and actor Matthew Whittet, must endure the ordeal that is the school dance in this captivating and zany Windmill Theatre production directed by Rosemary Myers, as part of Sydney Festival.
MRS WARREN'S PROFESSION
By George Bernard Shaw
14 February – 6 April 2013, Wharf 1
Helen Thomson plays the pragmatic Kitty Warren in the once-banned George Bernard Shaw classic, Mrs Warren's Profession, directed by Sarah Giles. As straight-laced Vivie (newcomer Lizzie Schebesta) learns that her education, generous monthly allowance and independence has been funded by her mysterious mother's exploits as a brothel madam across Europe, the scene is set for Shaw's wittiest and most provocative play. The production will tour following its Sydney premiere.
LITTLE MERCY
By Sisters Grimm. Created by Ash Flanders and Declan Greene
7 - 17 March 2013, Wharf 2
Renowned for their subversive shows that are outrageous, anarchic and camp, Melbourne's Sisters Grimm are let loose in Wharf 2. In their latest twisted tale, Roger and Virginia Summers are a couple who seemingly have it all. But their perfect lives are missing a key ingredient: a child. An homage in part to that sub-genre of horror flicks, the evil child film (The Omen, The Bad Seed) Little Mercy is a wild and trashy night out. Joining Sisters Grimm for Little Mercy is Luke Mullins (STC's Long Day's Journey Into Night, The Duel and The War of the Roses) and Jill McKay who is making her STC debut.
ONE MAN, TWO GUVNORS
By Richard Bean. Based on The Servant of Two Masters by Carlo Goldoni
30 March - 11 May 2013, Sydney Theatre
The National Theatre of Great Britain's phenomenal hit One Man, Two Guvnors, set in swinging 1960s Brighton, is an international sensation currently wowing both Broadway and the West End. Directed by the National's Artistic Director Nicholas Hytner and featuring songs by Grant Olding, Richard Bean's award-winning play is based on Carlo Goldoni's classic 18th century comedy The Servant of Two Masters. Featuring a British cast, the production is STC's major international offering of 2013, following previous hits from Chicago's Steppenwolf Theatre (2010's August: Osage County), Dublin's Abbey Theatre (2011's Terminus) and Edinburgh's Traverse Theatre (2012's Midsummer).
DANCE BETTER AT PARTIES
By Gideon Obarzanek
5 – 27 April 2013, Wharf 2
Internationally acclaimed dancemaker and STC Artist in Residence Gideon Obarzanek revisits one of the stories he discovered for a dance piece created in 2004 to deliver a startling new play that is heartwarming and humorous. Beset by grief and stumbling from one day to the next, Dave (Steve Rodgers) signs up at a local dance school on a whim, and finds himself in the capable arms of a lovely instructor Rachel (Elizabeth Nabben). Over a series of ten classes, he begins to thaw – feet first.
FURY
A new play by Joanna Murray-Smith
15 April - 8 June 2013, Wharf 1
Robert Menzies performs alongside Sarah Peirse and Geraldine Hakewill in Joanna Murray-Smith's new play, Fury, commissioned by STC and directed by Andrew Upton. In this intelligent new work, imbued with insight and wit, Patrick and Alice are a happily married, successful couple of 20 years standing. When their son is accused of graffiti-ing a mosque, secrets of their pasts emerge and suddenly the safe, politically-correct world they've built around themselves is blown apart.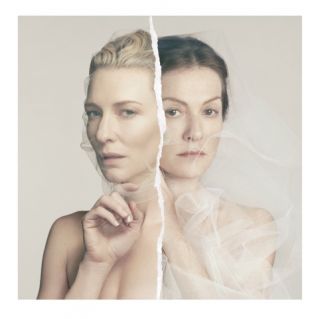 THE MAIDS
By Jean Genet. A new translation by Andrew Upton and Benedict Andrews
4 June - 20 July 2013, Sydney Theatre
Cate Blanchett is directed by Benedict Andrews for the third time in a fresh exploration of Jean Genet's The Maids. Joining them is one of the most acclaimed European actors of her generation, Isabelle Huppert, described by The Guardian as "fearless, bold and ferociously brilliant". With Huppert and Blanchett as the vengeful sisters enacting their elaborate murderous fantasies, The Maids will be one of the most compelling theatrical events of the year.
ROSENCRANTZ AND GUILDENSTERN ARE DEAD
By Tom Stoppard
6 August - 7 September 2013, Sydney Theatre
With his sell-out arena tours, multi-award winning West End musical Matilda and imminent portrayal of Judas in a major UK revival of Lloyd Webber's Jesus Christ Superstar, Tim Minchin is right now one of the most successful Australian artists on the international stage. He'll be back on home soil for Stoppard's comic masterpiece alongside one of Sydney's favourite actors, Toby Schmitz whose most recent STC production was in another Stoppard comedy, Travesties. In Rosencrantz and Guildenstern are Dead, the duo take on the legendary pairing of two of Shakespeare's expendable supernumeraries promoted to lead status by Stoppard, as Hamlet's epic plot unspools just off stage. Collaborating with acclaimed director Simon Phillips to bring this sparkling gem to life is designer Gabriela Tylesova, with whom he has worked many times, including on the visually spectacular musical Love Never Dies.
STORM BOY
By Colin Thiele. Adapted for the stage by Tom Holloway
9 August - 8 September 2013, Wharf 1
In the 50th anniversary of the book's publication, Colin Thiele's Storm Boy is brought to the stage in a co-production for the whole family, by Sydney Theatre Company and Barking Gecko. Directed by John Sheedy, the new play follows Storm Boy as he roams the savage landscape of the Coorong, picking up some unlikely friends including the enigmatic Fingerbone Bill (Trevor Jamieson) and a family of orphaned pelicans, including his favourite, Mr Percival. Following the Sydney premiere, the production will be seen in Perth.
ROMEO AND JULIET
By William Shakespeare
17 September - 2 November 2013, Drama Theatre, Sydney Opera House
Following his celebrated STC main stage directorial debut with Under Milk Wood in 2012, STC Artist in Residence Kip Williams brings his deft touch to Romeo and Juliet, exploring the naïve idealism and hormone-driven chaos of youth at the heart of the play. Dylan Young (Face to Face) and Eryn Jean Norvill are the star-cross'd lovers.
LASER BEAK MAN
20 September - 19 October 2013, Wharf 1
New play Laser Beak Man follows the fortunes of a group of hopefuls auditioning for the role of a super hero of the same name. The crusading character is in fact the creation of visual artist Tim Sharp, a 23-year-old with Autism, whose depictions of Laser Beak Man have been exhibited at the Sydney Opera House, the National Museum of Australia as well as in New York and Washington. STC and Malthouse work with one of the most inventive, complex and internationally-renowned performing arts companies of Australia, Back to Back Theatre, which has been creating theatre with actors with disabilities for 25 years. Bruce Gladwin, Artistic Director of Back to Back and director of the company's internationally acclaimed works Ganesh Versus the Third Reich, Food Court and Small Metal Objects, is at the helm.
THE WHARF REVUE 2013
23 October - 21 December 2013, Wharf 1
STC's perennial favourite, The Wharf Revue, is back in its 14th year to take another swipe at the politics and popular culture dominating the Australian landscape in 2013.
VERE (FAITH)
A new play by John Doyle
6 November- 7 December 2013, Drama Theatre Sydney Opera House
Writer, broadcaster and actor John Doyle's (The Pig Iron People) new play, Vere (Faith) is a meditation on science, spirituality and human frailty, featuring Paul Blackwell returning to STC in the title role. A physicist at the peak of his career receives a shattering prognosis and must rapidly reconcile his professional ambitions and personal relationships with the certainty of his own mortality. Sarah Goodes directs this co-production with the State Theatre Company of South Australia.
WAITING FOR GODOT
By Samuel Beckett
12 November - 7 December 2013, Sydney Theatre
Reunited with one of the world's leading directors, Tamás Ascher (director of their award-winning and internationally acclaimed performances in STC's 2010 Uncle Vanya), two of Australia's greatest actors take on Samuel Beckett's seminal masterpiece Waiting For Godot. Waiting by the side of a road, joking, bickering, musing on the profound and talking a great deal of nonsense will rarely have seemed more fun than in the hands of Hugo Weaving as Vladimir and Richard Roxburgh as Estragon.
MACHINAL
By Sophie Treadwell
21 - 30 November 2013, Wharf 2
Rarely staged in Australia, Machinal is considered a high point of American Expressionist theatre. Receiving its Broadway premiere in 1928, the play by playwright and journalist Sophie Treadwell, is based on the true story of a woman convicted of murdering her husband and sent to the electric chair. STC Artist in Residence Imara Savage takes on this touchstone.
Images: (from top) Cate Blanchett and Andrew Upton, Photographer: Lisa Tomasetti; Toby Schmitz and Tim Minchin, Photographers: James Penlidis/ Ellis Parrinder; Cate Blanchett and Isabelle Huppert, Photographers, Michele Aboud/Kate Barry & Richard Roxburgh and Hugo Weaving, Photographer: Ingvar Kenne.