New works by next-generation Brisbane playwrights showcased in the 2018/19 Queensland Premier's Drama Award. Beth Keehn reports.
New creative voices in Queensland are currently in the throes of an unprecedented development opportunity. Shortlisted candidates in this year's Queensland Premier's Drama Award (QPDA) are working with dramaturges, actors and other stage experts from Queensland Theatre (QT) to develop their play scripts to professional performa nce standard.
This year, all three finalists are Brisbane residents – Hannah Belanszky, David Megarrity and Anna Yen have made it through to the final shortlist from nearly 100 entries. Theatregoers can join the playwrights at a public showcase at QT on June 30, 2018 to see the progress of the works as they are presented to the QPDA judging panel. The winning play will become a main production and receive its world premiere in QT's 2019 season.
I spoke to all three finalists to hear about their new works and hear their views on the importance of awards such as the QPDA.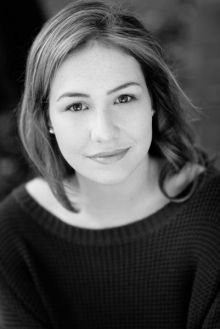 Actor and writer Hannah Belanszky's QPDA entry A Cup of Tea is about a relationship between a girl and her Indigenous father. Set in a rural Australian town, it is a story about heritage and self-discovery.
Hannah talked me through the creative development she had experienced as part of the awards process.
"I applied in October and found out in December that I was long-listed in the 11 entries. Then we went in for an interview with five judges to discuss the play and our plans. Around the end of that week, we found out who the three finalists were. At the end of this process, no matter what the results, I will complete my play and have a pretty finished product."
"What is amazing about the awards is you get this six-month development time."
"During the development time you have a whole team of people working with you. Just this week I had my second creative development at QT which involved the first reading of the play. It was over two days and we had three actors come in. My dramaturge is Paige Rattray from QT and my director, Kylie Bracknell, flew up from Sydney. We did a first reading of the play and I spent some time with Kylie and Paige just pulling the play apart. I did some rewrites overnight and we are now working on a new draft. I will also be taking it through another development closer to the reading in June. What is amazing about the awards is you get this six-month development time. It's a good space of time to have that interaction with someone which is so helpful.
Writing can be an isolating task and you can get stuck in the script. But someone can say one thing to you when they read it and it changes everything."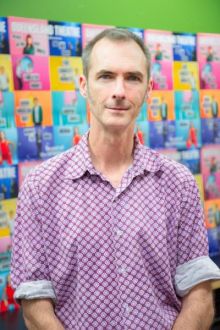 David Megarrity is an actor/musician and writer who also works at Queensland University of Technology (QUT), helping young artists create new performance pieces. His work combines music, performance and projected images. His QPDA entry, The Holidays is set at a beachside cottage and deals with one family's experience of dementia – told through the eyes of the family's youngest member.
David explained the style of the piece: "It follows one of the key ideas in my PhD which was about composed theatre and treating all the elements that make up theatre – sound lighting speech text movement – as music. The work I've created for the QPDA is called The Holidays – it's a magic realist piece that features projections and monologue, employing composed theatre. There is music in the piece but it's not as music-driven as other works I've created. I think my academic work has made me more aware of the delicate interplay between all the different factors – screen, music and performers – they all have the capacity to change one another."
"I never thought anyone would read this play at all – now I'm spending two days with a group of actors and a director."
Our conversation took place just minutes before David was heading to his second day of workshops. He was obviously energised by the process that the QPDA allowed the playwrights to experience.
"I never thought anyone would read this play at all – now I'm spending two days with a group of actors and a director and that's the only thing we're doing! The protagonist in my piece is 12 years old: if I was just developing the work on my own, it would have been difficult to find a young person to read the part – but QT facilitated that happening."
"The focus of this award is on developing new work."
"Each of the three finalists is a winner because we're given resources to write further drafts of our works, but also to do whatever the works need for their development – for me that has involved consultations with people from Dementia Australia, audiovisual designers and people who can help me find the best ways of expressing my ideas, and practical things like spending two days with actors and a dramaturge to build the work and improve it."
This is the third time David has been a QPDA finalist. When I asked if he thought awards like the QPDA were important, he said: "I am exclusively focused on new works – it's the only thing I'm interested in making and the only thing I'm interested in seeing. And the focus of this award is on developing new work."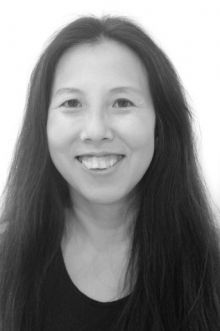 Anna Yen is a theatre maker, performer and writer. Her QPDA entry, Slow Boat is the third story in her trilogy of biographical-inspired works that include her Matilda Award-winning Chinese Take Away. Set during World War II, Slow Boat follows five indentured Chinese workers as they use music and martial arts to survive.
Anna's father was on Nauru Island mining phosphate during the War. He was evacuated to Brisbane and Central Australia to work for the war effort and, in particular, General MacArthur's Pacific campaign. The interned workers built a theatre and gave concerts to keep their spirits up, including improvising Cantonese Opera. Anna explained, "It's a really interesting story about how you survive and thrive when everything is out of your control. It's a slice of Brisbane and Queensland history that people don't know much about."
"What is wonderful about the award is that I've had access to dramaturge … I will also get to work with the actors, musicians and acrobats."
Of the QPDA, Anna said: "I'm very excited that the QPDA is giving me the opportunity to develop the script further – to get it to the stage where it is ready for production and to share with the public."
"What is wonderful about the award is that I've had access to dramaturge, Hilary Beaton, who is currently helping me really refine the story structure and the script itself – the extra boost of input the script needed – the piercing questioning of what I wanted to say with the piece. Earlier in March I worked with five actors to bring my characters to life. And, at the end of May, Hilary, the co-director, musical director and I are coming together to workshop the script. I will also get to work with actors, musicians and acrobats – people with the skills for contemporary physical theatre."
In the 16 years since the Awards launched in partnership with QT, the QPDA has developed 28 new Australian plays, employing more than 200 actors, writers and directors, and engaging more than 33,500 audience members with new theatre works. Of the 2018/19 crop of plays, Artistic Director Sam Strong acknowledged: "Each of these writers have developed projects that will spark conversation and enrich our state's diverse theatre scene."
Meet the playwrights and find out more about the awards and the readings on 30 June on QT's website:
www.queenslandtheatre.com.au/QPDA
Images (from top): 2017 winner Michele Lee, and 2017 finalists Hannah Belanszky, David Megarrity and Anna Yen.