From an operatic holy grail to madcap romances and journeys to the fantastical, Victorian Opera's Season 2019 invites audiences to experience an eclectic range of new and much-loved works of opera and music theatre.
Artistic Director Richard Mills notes, "Victorian Opera reimagines the potential of opera through a diverse program, ranging from the epic richness of Wagner's Parsifal to new operas made by and for Victorians."
Season 2019 opens with Wagner's final opera Parsifal in a new production at the Palais Theatre, St Kilda from 20 – 24 February. The prophesied odyssey of Parsifal from 'pure fool' to saviour will be realised by multi award-winning Australian director Roger Hodgman (Nixon in China, The Flying Dutchman) and welcomes a cast of international Wagnerian singers: Burkhard Fritz, Katarina Dalayman, Peter Rose and Melbourne baritone Derek Welton. Richard Mills conducts the masterwork with the Australian Youth Orchestra (AYO) in the pit.
From Wagner to Sondheim, Victorian Opera presents A Little Night Music. This bittersweet musical comedy about an entangled group of worldly characters remains one of Sondheim's most mature works; it speaks of the follies of human nature with heartbreaking accuracy.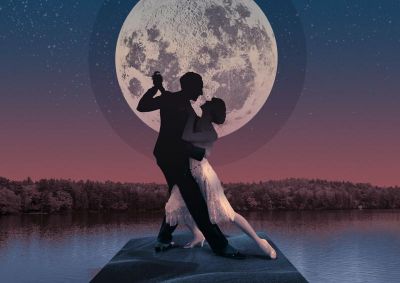 Ali McGregor will play faded actress Desiree Armfeldt, singing the work's iconic 'Send in the Clowns', alongside Simon Gleeson (Les Misérables, Oklahoma), Nancye Hayes (Sunday in the Park with George, My Fair Lady) and Samuel Dundas (Cunning Little Vixen, Pelleas and Melisande), this timeless classic will sparkle under the direction of Stuart Maunder(Victorian Opera's Sondheim Trilogy) and music director Phoebe Briggs (The Sleeping Beauty, Sweeney Todd).
A Little Night Music will be performed from 27 June – 6 July at Arts Centre Melbourne, Playhouse.
Soprano Jessica Pratt continues her close association with Victorian Opera, appearing with co-star Italian mezzo-soprano Daniela Barcellona, in an evening of Heroic Bel Canto at Arts Centre Melbourne, Hamer Hall on Sunday 14 July.
Rossini's The Barber of Seville will feature one of Italy's most renowned Rosinas, Chiara Amarù alongside an Australian cast including José Carbó, Warwick Fyfe, and Brenton Spiteri. The Barber of Seville will be performed at the Princess Theatre, Launceston on 21 November before two performances at Melbourne Recital Centre, Elisabeth Murdoch Hall on 12 and 14 December. Richard Mills conducts the Tasmanian Symphony Orchestra and Orchestra Victoria respectively, with Elizabeth Hill directing this new production.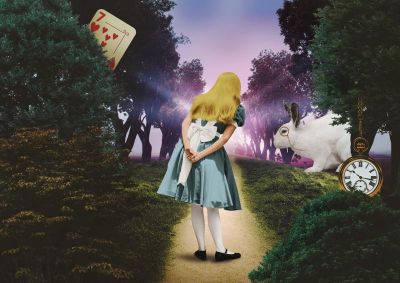 Younger audiences will be delighted with two productions in Season 2019, including a fantastical journey through opera's most memorable music with Alice and the White Rabbit in Alice Through the Opera Glass at Arts Centre Melbourne, Playhouse from 14 – 15 June.
Victorian Opera celebrates the world premiere of The Selfish Giant, a new opera based on Oscar Wilde's fairy tale, at Gasworks Theatre, Albert Park from 17 - 19 October.
Two former Victorian Opera Young Artists, composer Simon Bruckard and librettist Emma Muir-Smith have realised Wilde's literary gem with a playful imagination and sense of wonder. The work will be presented as Victorian Opera's 2019 Youth Opera with a cast of singers aged 13-25, directed by Cameron Menzies (The Magic Pudding – The Opera, The Grumpiest Boy in the World).
In addition to Victorian Opera's main performance season, the company will present a series of special events across 12 dates in 2019 including: talks, music workshops, concerts, and recitals.
For more details on all productions and packages, visit victorianopera.com.au or phone 1300 822 849.