Music by Harry Warren. Lyrics by Al Dubin. Book by Michael Stewart and Mark Bramble. Directed by Jason Langley. The Regal Theatre, Subiaco, WA. June 17-24, 2017
The Western Australian Academy of Performing Art's annual 'big' musical at The Regal Theatre is many people's only contact with WAAPA students before they graduate. This very impressive, very tight production of 42nd Street showcases WAAPA talents beautifully, and is a wonderful public relations exercise as well as being a top-notch production.
WAAPA's Third Year Musical Theatre Students star in this "famous song and dance musical" with ensemble support from their Second Year counterparts. WAAPA students also feature in many key production roles including Sound Designer Ella Portwine, Production Manager Steph Thackeray, Stage Manager Jacinta Wajon, as well as a plethora of staff in all areas of production. Students also form the bulk of the very tight orchestra under Music Director David King.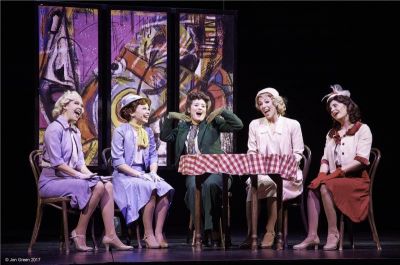 Mackenzie Dunn shines bright in the role of starry eyed chorine turned star, Peggy Sawyer, and like her character Mackenzie Dunn has star-quality bursting out of every pore. An amazing tapper, excellent singer and beautiful presence.
Impressive too was Laura Jackson as Maggie Jones, beautifully played with maturity, a gorgeous classic Broadway Belt and some very nice moves.
Also playing 'older', were Lucy Ross, showing a wonderful journey as the entitled star of the show Dorothy Brock, and Joshua White, singing superbly and conveying authority as male lead Julian Marsh.
The "girls in the chorus", were excellent without exception. Kelsi Boyden stood out as gregarious Ann Reilly, with Jenna Curran (Lorraine), Sarah Brideson (Phyllis) and Meg McKibbin (Gladys) all delightful. Singing and dancing from everyone in the cast was simply superb.
Tom New was a charmer as juvenile lead Billy Lawlor, Ben Colley was solid as writer Bert Barry, Luke Haberecht was convincing as choreographer Andy Lee, with good support from David Cuny as the Stage Manager Mac.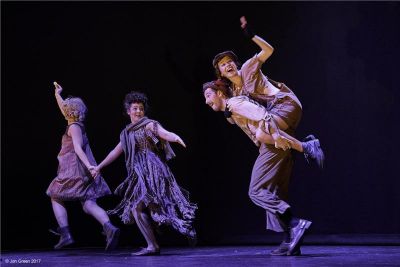 The love triangle between Dorothy, the Texan Producer Abner Dillon (a big performance from Cameron Steens) and Pat Denning (very sympathetically played by Nick Errol) was very well portrayed.
Finn Alexander stood out in his brief cameo as the doctor.
The choreography by Lisa O'Dea was jaw-droppingly clever and executed with knife-edge precision.
Tyler Hill's set had art-deco beauty, sliding nicely into The Regal Theatre. Lighting, designed by Mark Howett, was stunning, with the Shadow Waltz a show highlight.
The opening night audience absolutely adored this extremely slick production, where every member of the cast was delivering a peak performance. A triumph of a show for WAAPA that was impossible not to love.
Kimberley Shaw
Photographer: Jon Green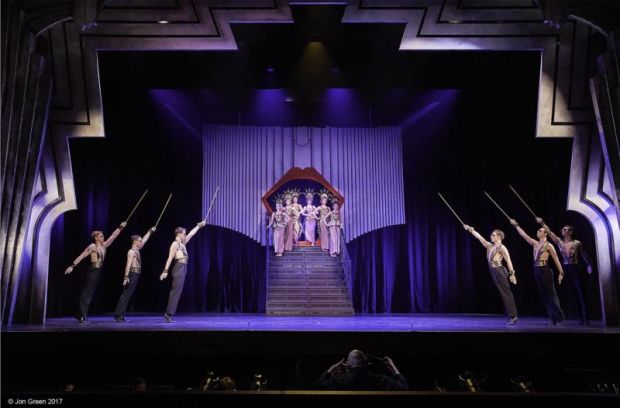 ]