Music & Lyrics: Various. Savoyards Musical Society (Qld). Director: Brad Rush. Musical Directors: Steven McKay, Geoff Secomb, Mathew Nutley. Iona Performing Arts Centre, March 5-13, 2011
Musical theatre's well-loved songs were brought gloriously to life in Savoyards 50th anniversary concert.
Performing selections from West Side Story, Guys and Dolls and Cabaret with a healthy dose of Rodgers and Hammerstein, Gilbert and Sullivan, plus Les Miserables and The Boy From Oz, a cast of 82 past and present members reminded the capacity audience why we all love musical theatre so much.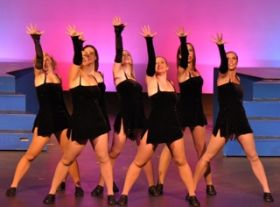 Brad Rush's production moved swiftly, with the large orchestra under three musical directors, Steven McKay, Mathew Nutley and Geoff Secomb, handling the wide range of material with skill.
Highlights included Astin Blaik, Kim Lee, and dancers with a sizzling "America" (West Side Story); Emma Taviani and dancers doing likewise with "Sure Thing Baby" (The Boy from Oz) and Colleen Frith punching out a powerful "I Don't Care Much" (Cabaret).
Kate Oliver, Danika Saal and Graham Colenutt mashed three songs from Les Miserables, "I Dreamed a Dream," "On My Own" and "Bring Him Home" in an original and effective arrangement, the G&S selections were done as a mega-mix medley, and the kids chorus brought hearty applause with "Name in Lights" (Boy form Oz), "Consider Yourself" (Oliver), and "Wick" (The Secret Garden).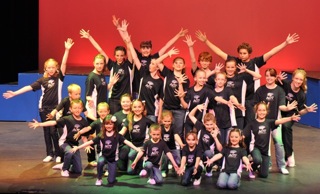 My personal favorite was the Rodgers and Hammerstein selections from The Sound of Music, South Pacific, Carousel and Oklahoma! Using Robert Russell Bennett's original orchestrations, the songs all came across the footlights as eleven-o'clock-numbers, reinforcing the fact that a great theatre tune is always a great theatre tune no matter how many times you may hear it.
Peter Pinne