Ballet by Jules-Henry Vernoy de Saint-Georges from Theophile Gautier. Teatro Alla Scala Ballet Company. Choreography: Jean Coralli and Jules Perrot. Choreograhic restageing: Yvette Chauvire. Music: Adolphe Adam. Queensland Symphony Orchestra conducted by David Coleman. Director: Frederic Olivieri. Lyric Theatre, QPAC, Brisbane. November 14 -18, 2018
With endless curtain calls and multiple bravos, Teatro Alla Scala Ballet Company closed QPAC's International Series with a ravishing Giselle. Claimed as one of the world's prestigious ballet companies, Giselle proved beyond doubt they deserve that accolade.
The tale of the Rhineland maiden who dies of a broken heart was exquisitely danced by Nicoletta Manni. Her masterly touch of the dramatic was evident in the gentle delicacy and wonder she brought to the discovery of first love at the beginning of the act, followed by a fierce wrenching despair in the work's famous 'mad scene.' In act-two she was just as impressive as a spirit with beautiful extensions and ethereal grace.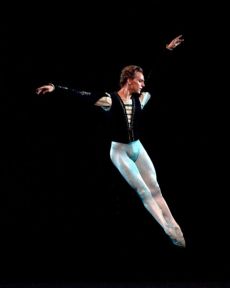 David Hallberg, no stranger to Australia being resident guest artist for the Australian Ballet in 2017, was a superb Albrecht. Bold, masculine yet incredibly tender in his portrayal of this nobleman's deception, his pirouettes and leaps were exciting and his technical skill precise. Act-two's pas de deux was exceptional.
Up there with the two principals in terms of brilliance was Christian Fagetti's Hilarion. A dynamic force whenever he was on stage, his was a Hilarion to be reckoned with. The Peasant pas de deux was in good hands with Vittoria Valerio and Nicola Del Freo, who danced better than any peasants I've ever seen, as was Maria Celeste Losa's imperious Queen Myrtha, who led the core in perfect synchronicity en pointe in the work's iconic Wilis sequence.
Aleksandr Benois encased the ballet in the most artfully painted scenery, with intricate attention to detail, whilst his costumes ranged effectively from colourfully peasant to regal and white billowy tulle.
David Coleman's baton brought some fine moments of tonal colour from the orchestra which beautifully underscored Frederic Olivieri's respectful production.
As an example of romantic ballet par excellence Giselle still stands supreme at the top of the list and Teatro Alla Scala Ballet's version of it captivates with its beauty. It's enchanting!
Peter Pinne
Images: Giselle featuring Nicoletta Manni (Photo by Marco Brescia & Rudy Armisano courtesy of Teatro alla Scala) and David Hallberg (Photo by Rosalie O'Connor).