By Joanna Murray-Smith. Villanova Players. Director: Cameron Gaffney. F.T. Barrell Auditorium, Yeronga, Qld. August 26 – September 10, 2017
Although it's set in the rarified atmosphere of book launches, poetry authors and literary criticism, Joanna Murrey-Smith's Honour trades in more down-to-earth dramatic tropes; that of a husband's mid-life crisis which fractures his marriage.
George (Richard Yaxley), a distinguished literary journalist falls for an ambitious 28-year old biographer Claudia (Olivia Pinwell) and walks out on his 32-year marriage to the devastating shock of his long-standing wife Honor (Meg Hinselwood) and the disgust of his student daughter Sophie (Issy Mowen).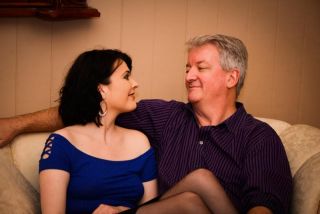 An older man falling for a bimbo is not new, we've seen it all before countless times, and Murray-Smith tries hard to put a new spin on the cliché, but apart from throwing around words like commitment and loyalty a lot this play feels more academic than real. At times Murray-Smith's prose seems like it has jumped out of a literary debate, but although her philosophising may weary her writing of the two-handed confrontations scenes (of which there are many) is ferociously fierce and honest.
Hinselwood's Honor, a gift of a role for an aging actress, is truthful and skilful as she tries to cover the pain of her comfortable middle-class marriage incredulously exploding before her eyes. As her better-half George, who is tired of the sameness in his marriage, Yaxley embraced the older-man younger-woman dynamic with a boyish excitement. One last glorious fling before he's put to out to pasture.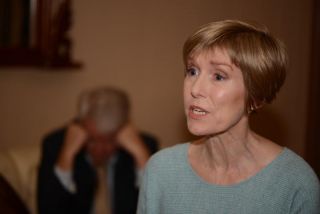 Pinwell's Claudia was all self-confidence as the male-ego stroking siren but later nicely found some compassion for the chaos she had caused, while Mowen's performance as Sophie, the confused daughter, had balls and fire as she negotiated the sudden out-of-control scenario in her home life.
Direction by Cameron Gaffney was taut, but glacial scene-changes continually slowed the pace.
Murray-Smith has been called the most exciting Australian dramatist of her generation and has many plays under her belt to prove it. Honour's march around the world, including stints on Broadway and the West End, since it premiered in Melbourne in 1995 has had a mixed critical reception. Despite its flaws it's an engrossing treatise on adultery.
Peter Pinne