QPAC & Queensland Conservatorium Griffith University. Cremorne Theatre, QPAC. 4-5 October 2019
This week Faith Prince has been in Brisbane giving master classes to the Griffith University Musical Theatre students, and this show was a master class in how to construct a cabaret act. With an impressive resume which includes a Tony award for her role of Adelaide in the 1992 Broadway revival of Guys and Dolls, the eclectic collection of songs was mixed with some amusing anecdotes from her career.
As a cabaret show it was a winner in every respect. She was dry and acerbic, gutsy, and as warm as a freshly baked scone, or as they call it Down South where she comes from, biscuit.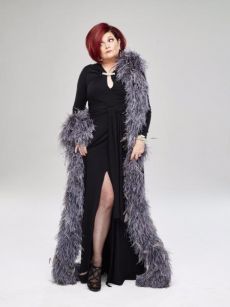 Accompanied by the brilliant Alex Rybeck on piano, she opened with "Broadway Baby" (Follies) which quickly segued into "Adelaide's Lament" (Guys and Dolls), and followed with Little Me's "On the Other Side of the Tracks." Amanda McBroom's "Tattooed Boy in Memphis" and Dave Frisberg's "Sweet Kentucky Ham" were slices of Southern atmosphere, whilst Betty Hutton's "The Hard Way (Doing It The Hard Way)" from the 1945 movie Duffy's Tavern, and Groucho Marx's "Lydia, the Tattooed Lady" from At the Circus, added the quirk.
Two songs from On a Clear Day You Can See Forever, the jaunty "Hurry! It's Lovely Up Here!" and the introspective "What Did I Have That I Don't Have", were preceded by some funny patter about Jack Jones forgetting his lyrics, and meeting her husband of 27 years.
She closed with a full-belt version of Kander and Ebb's "But the World Goes 'Round," and encored with the funniest version I've ever heard of Mary Rodgers and Stephen Sondheim's "The Boy From…" (The Mad Show). Her final song was "Bless your Heart", a tender number composed by Rybeck which fittingly threw the spotlight on her accompanist who'd done stylish and sterling work at the keyboard all evening.
Peter Pinne