Music and lyrics by John Bucchino. Directed by Aaron Joyner. Musical direction by Cameron Thomas. Chapel Off Chapel (Vic). March 10 - March 21, 2011.
For audiences and cast, the Australasian premiere season of John Bucchino's It's Only Life is a rare treasure. Why? Bucchino himself is at the piano.
As one of the Olympian gods of contemporary musical theatre, Buchinno's songs have been performed by notables including Liza Minelli, Art Garfunkel, Michael Feinstein and Australia's own David Campbell.
It's Only Life debuted off-Broadway in 2006 and went on to win the Los Angeles 2008 Ovation Award for Best Book/Lyrics/Music for an Original Musical. You may ask, how well does the revue translate for Australian audiences?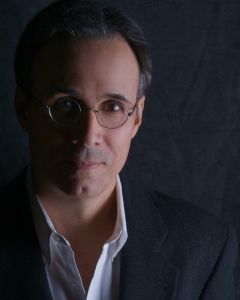 The answer is, delightfully easily. Buchinno's always accessible songs connect to the emotions of everyone —longing, fulfillment, loss, triumph and ultimately wisdom, where romantic love is anticipated with high expectation, high anxiety and open hearts.
Add to that the across-the-board high-calibre cast and you have a recipe for brilliance.
Two of the cast members deserve special acclaim. Each time Christian Cavallo appears on stage, he hooks your attention and lures you into the song's emotion. Unlike many people bursting with star quality, Cavallo manages to fade into the crowd during the ensemble numbers.
Jared Newall delivers the unexpected power performance. Throughout the show, his parts were light and playful. But toward the end, when he performs "Taking the Wheel", he gives that song every gram of presence and gravitas it deserves.
For lovers of musical theatre, It's Only Life is one of the rare genuine must-sees. And if you're someone who has been thinking about giving musical theatre a shot, you'd be hard pressed to find a better starting point.
Daniel G Taylor