'Remember the Time' Tour. Thebarton Theatre. June 1, 2019
It would have been easy for TJ Cappola to cancel his tour in light of recent allegations and turmoil surrounding Michael Jackson's reputation. He didn't, and I, and many adoring fans at Thebarton Theatre were very glad!
TJ Cappola bursts onto the stage as Michael Jackson. He celebrates the music and dance of this genius performer with gusto and a fair amount of adoration. He tells us of how he, as a youngster taught himself the songs and dance just from watching the TV and mimicking Jackson's moves. He proudly tells us that years ago his mum helped him enter a Channel 9 competition where by sending in a video of himself performing as Michael Jackson, he could win a trip to see and meet his idol live at the O2 in London. He won this nationwide competition, but sadly Jackson died just two weeks after the competition results were announced. Cappola has now gone on from to perform tribute shows to continue to share the 'King of Pop's' legacy.
For a man who professes to have never had a dance lesson, TJ Cappola can bust a move. He pops, stops and moonwalks, sings and is Michael Jackson for two hours. This show is spectacular in every sense. Whilst in the first half on opening night there were some sound balance issues in hearing his lyrics clearly, this was rectified by the second half, which exploded from the stage.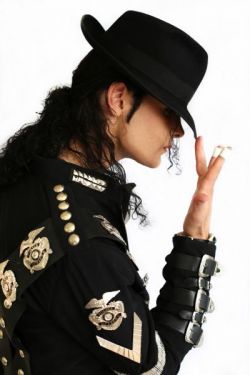 The audience, a very eclectic bunch ranging from toddlers to oldies, some dressed in MJ hats and the occasional sprinkling of glitter gloves, were with TJ all the way. They danced, sang along, clapped and enthusiastically waved iPhone torches in delight.
The show recreates the costuming, choreography and design of many of Michael Jackson's concerts. Each time TJ came out on stage in another copy outfit, the crowd were immediately transfixed. The show also includes a backing band of six who are incredibly talented, plus a team of six of the most energetic dancers I have seen. The costuming for them alone was on point- from hippie afro outfits in "ABC" to gangsters in "Smooth Criminal", to Egyptians in "Remember the Time", to zombies in "Thriller",the costumers hit the mark.
Fans were treated to many of Jackson's famous hits – "Bad", "Black or White", "Thriller", "Heal the World", "Man in the Mirror" - just to name a few. A highlight for this reviewer was "Billie Jean"; the staging of this number is spine tingling. One would be forgiven for believing the man in the sparkling black jacket, hat and silver glove in the smoking spotlight was the real deal- an absolute show stopper.
This show has everything: stunning production values, incredible lighting, fireworks and oodles of talent. TJ Cappola certainly achieved his goal of bringing back Michael Jackson. Fans will love it.
Shelley Hampton