Twelve Acts of Cabaret, Cremorne Theatre, QPAC. Musical Director & Pianist: Bev Kennedy. 2 June 2011
Last night Brisbane had a taste of a New York supper club when the Cremorne Theatre was set-up in Cabaret mode for the opening of QPAC's Twelve Acts of Cabaret. Soft lighting, candles on the tables and some red fringe above the stage all helped to create an intimate ambience. And what better act to open the season than two of Australia's most popular musical theatre performers, Rachael Beck and Ian Stenlake.
Their program of show songs, both old and new, satisfied on all levels. Starting with a Cole Porter medley that included "I've Got You Under My Skin," "I Get a Kick Out of You," and "Let's Do It," these standards with their snappy lyrics sung with impeccable harmonies were the ideal way to get the party started.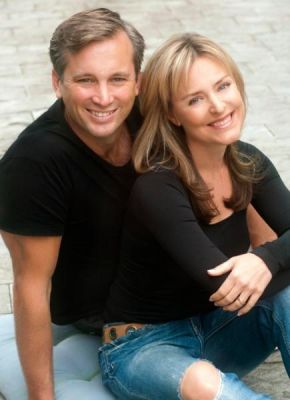 Their act, with anecdotes on how they met and their courtship was fresh, inventive and funny. Beck did well with Cyndi Lauper's "Time After Time" and Jason Robert Brown's "Stars and the Moon" (Songs for the New World), while Stenlake also impressed with "She Cries" from the same show and, "Anthem" (Chess). Together their "Sun and Moon" (Miss Saigon) was heartfelt and tender, as was "For Life" a song that was specially written for them when they played husband and wife in Eureka!
The incomparable Bev Kennedy did incredible work at the keyboard on some difficult charts. Unfortunately she suffered a backstage accident near the end of the set and couldn't return for the last two numbers, but it gave Stenlake a chance to show what an accomplished pianist he is as he accompanied Beck on her self-penned "Perfect Day," a nice song in three-quarter time.
It was a pleasure to spend 70 minutes with these personable and pretty performers who certainly set the bar high for the next eleven acts to follow.
Peter Pinne
To keep up with the latest news and reviews, visit Stage Whispers on Facebook and click like, or follow us on Twitter.