"It's about every young band's dream... to rock out on the big stage to thousands of screaming fans. But four young musicians are about to find out that it's a long way to the top! A story of honesty winning over corruption, and live rock 'n roll triumphing over manufactured pop! With eleven exciting, contemporary songs and a script that will have audiences laughing and clapping along, Battle of the Bandswill give your cast a chance to live out their own dreams of rock stardom!"
Musical composer and writer Steve Harris has already written two very successful musicals, popular not only in Australia and New Zealand but around the globe. Published by Maverick Musicals and Plays, Little Stars and Snap! have already garnered a following for his style and he is not letting the grass grow under his feet.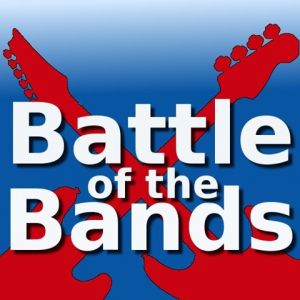 Currently working on his latest work Battle of the Bands,he is producing the new rock musical with the Holy Saviour Primary School in Vermont, Vic. Principal Annie Herbison enthused during rehearsals, "Our school is thrilled to be staging the premiere in November 2011. The school has a strong performing arts tradition, and this new musical represents an opportunity to showcase the talents of the school in a way that will captivate audiences and give our students life-long memories. We have performed Steven Harris' musicals previously, and they have excited students and the school community. Already we can see that the show is another winner!" And director, Rose Wray-McCann said simply "Wow, wow, wow! What a show. The music is absolutely sensational and the script is tight, funny and relevant to the players. The students have already fully engaged with the musical as we prepare for its world premiere. It's easy to stage, but with all the impact we've become used to with shows from Steven Harris. Another hit!"
Rights available shortly; all enquiries to gail@mavmuse.com
Photo: Composer Steven Harris with Paige, one of the stars of Battle of the Bands.
Originally published in the September / October 2011 print edition of Stage Whispers.