STARC Productions returns to Adelaide's Bakehouse Theatre in October 2019 with the romance Frankie & Johnny in the Clair de Lune, by Tony Award-winning playwright Terrence McNally.
STARC Productionswas established by Stefanie Rossi, Marc Clement and *Tony Knight in 2018. As the name suggests the company is interested in producing plays in which there is a minimal, or stark, design element and where the actor is central. This is not to negate the vital importance and artistry associated with theatre design but simply the dominant rationale behind the company's work. This has come about partly by necessity, but mainly due to not having the financial means to fully design productions – but nor do those associated really need or desire it. They prefer an empty space where the actor is central.
STARC's vision is to present audiences with stimulating and captivating theatre that stays with them long after the final curtain and that demonstrates respect for the essence of the craft that is performance, with quality content for audiences, and for affordable prices; and for actors, shows they can really sink their teeth into.
Frankie & Johnny in the Clair de Lune is a heart-warming, sometimes comical and often deeply personal story about intimate moments shared between two working class, middle-aged New Yorkers in the final hours of their first date.
Set in Frankie's Manhattan apartment, away from the prying eyes of the big city, the characters embark upon a journey of self-discovery and acceptance, along which they guide and support each other and through which they are able to bond and grow as they debate whether or not to take a chance on love.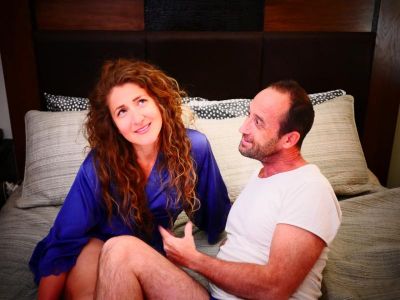 It is a story of human connection, unlikely attraction, the discovery of trust and above all else, love and the very human need to be loved.
STARC hasn't delved into a romantic comedy before but as the company likes to keep its performance genres changing, each production is vastly different from the last.
STARC Productions hopes the audience leaves with hope in their hearts and a smile on their faces, together with the impetus to go home and tell the people who mean the most to them that they love them, or even to begin a new love.
Said Marc Clement, "The biggest reward for putting on any show is when the audience walk out after feeling they have had their money's worth and start discussing the play in the foyer and giving us their interpretation of what happened. Of course, good reviews and a profit help."
WHEN: October 9-12 and 16-19
WHERE: The Bakehouse Theatre
TICKETS: http://www.bakehousetheatre.com/shows/frankie-johnny-clair-de-lune
*Tony Knight reviews for Stage Whispers