Following her daughter's attendance at a musical theatre camp, an Adelaide actor and drama teacher has recognised a niche opportunity for very young local actors. Creative ideas and a crucial collaboration have resulted in a new youth theatre company, Wings2Fly Theatre and the company's very first production is hitting the boards in the July school holidays. Lesley Reed reports.
There are some excellent youth theatre companies in Adelaide and invariably musicals are their staple fare. Four years ago, local actor Alicia Zorkovic's daughter attended a musical theatre camp run by one of these fine companies and loved it.
'She got together with a group of likeminded youth at Pelican Productions' camp, which was professionally run by experienced and talented tutors and culminated in an extravaganza that truly showcased young performers' talent,' Alicia said. 'To experience being part of a production with such high production values was a gift.'
Soon afterwards, Alicia (pictured right) thought more about the many companies giving Adelaide children a chance to learn about and take part in musical theatre and realised there are less opportunities for those non-singing but creative youngsters who wish to be part of theatre.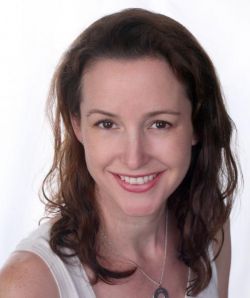 'I decided to do something,' Alicia said. 'As a Speech and Drama teacher, I'd been nurturing the need to perform and honing the stagecraft skills of hundreds of students for more than ten years.'
A discussion with Michelle Nightingale (pictured below) followed. A singer, singing teacher and actor whose experience includes playing Laura Jesson in State Theatre's Brief Encounter in 2013, Michelle was keen to be part of Alicia's concept.
'Michelle and I have a huge amount of performance experience in both professional film, TV and community theatre and we are both experienced teachers with over twenty-five years of experience between us,' Alicia said. 'So we created Wings2Fly Theatre.'
Wings2Fly's vision is to present a new one act play twice yearly – in January and July.
Alicia and Michelle recognise that the challenge for all production companies dealing with children is scheduling. 'It was decided that the productions will be completely rehearsed and performed within one week during school holidays,' Alicia said. 'The focus is firmly placed in the rehearsal process. The six day period includes many different workshops including voice, characterisation, choreography, costuming, headshot photography and a special guest speaker; all this on top of rehearsing a one act play!'
The inaugural Wings2Fly Theatre production is The Audition, by Don Zolidis.
'The Audition is a hilarious and heartbreaking look at auditioning – detailing a high school's audition process for a production of A Chorus Line,' Alicia said. 'Our auditions were held in April, and we were overwhelmed by the talent who tried out. The eighteen cast members were each selected not just for their theatrical abilities, but also their enthusiasm and dedication. They are all aged between twelve and eighteen and come from all over Adelaide.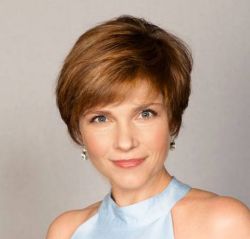 'We will be rehearsing the entire one act show Monday to Saturday during the first week of school holidays, with two performances on Saturday 15th July. We also will be bringing in the lovely Chrissie Page - actor and ex casting director - to talk about the acting industry, and Richard Parkhill will be taking professional headshots. It's going to be a crazy, busy week. The next play will be announced in August, with auditions running in October.
'Students will not be miked. They will spend some time during the rehearsal process learning how to project their voices to fill the very large auditorium. Michelle and I are confident our performers will step up and succeed with aplomb. After all, youth actors should never be underestimated!'
The Audition is to be staged in state of the art facilities. 'We have secured the lovely stage at Seymour College Centre for Performing Arts for our two 15th July performances, at 5pm and 8pm,' Alicia said.
Alicia Zorkovic and Michelle Nightingale of Wings2Fly Theatre will surely be a breath of fresh air under many a talented and hopeful young actor's wings and all the cast of The Audition needs now is an audience. Each performance runs approximately 40 minutes.
Help them fly, Adelaide.
WHERE AND WHEN:
Saturday July 15, at 5pm and 8pm.
Seymour College Centre for Performing Arts.
TICKETS:
$15.50
BOOKINGS: