To a wedding, followed by a funeral.
Sounds like a tragedy.
But no.
Celebration, the September 2019 production by the Stirling Players (SA), is definitely a comedy.
"It will be a heap of fun," according to the director, Patsy Thomas.
"More serious plays tend to have heavy dialogue and long quiet patches, but this will be quite pacey."
Thomas chose the play "because it is a good play about family relationships, both internally within the family as well as with the extended family and inlaws.
"The humour is in the relationships."
When she read it, she thought it would be ideal for a more intimate theatre like Stirling, despite having a relatively large cast of 15.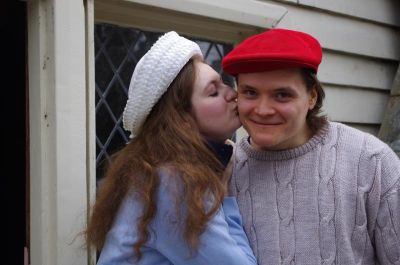 Celebration by Willis Hall and Keith Waterhouse was first performed in 1961. Set in the north of England –both Hall and Waterhouse were Yorkshiremen –it was the second collaboration between the two men since their adaptation for the stage of the Waterhouse novel Billy Liar.
Patsy Thomas has been involved in amateur theatre for about 25 years, never as an actor, but in a wide variety of backstage roles.
She usually directs musicals, but has also directed straight plays, including Cosi, a comedy set in an asylum.
"I love directing, because you can see the whole thing come together," she says.
Celebration runs for approximately two hours, with a 20-minute interval.
Fridays and Saturdays at 8pm:
13 & 14, 20 & 21, 27 & 28 September
Sundays at 4pm:
15 & 22 September
Bookings: (08) 7481 6152.
Image: John Koch (bride's father), Pennie Hamilton- Smith (groom's mother, in the middle) and Deborah Walsh (bride's mother), & Rose Harvey (the bride) and Tom Filsell (the groom).
More Reading
Community Theatre Seasons 2019