From Friday May 24th, 2019, Willoughby Theatre Company is bringing back the classic musical Sweet Charity to Sydney's North Shore - 35 years after the company first staged the show.
Exploring the turbulent love life of Charity Hope Valentine, hopelessly romantic, but comically hapless dance hall hostess in New York City, the show is a Broadway favourite.
With a tuneful, groovy, mid-1960s score by Cy Coleman, sparkling lyrics by Dorothy Fields and a hilarious book by Neil Simon, the show features some of memorable musical theatre numbers including Hey Big Spender, If My Friends Could See Me Now, Rhythm of Life and There's Gotta Be Something Better Than This.
This production from Willoughby Theatre Company will be staged at The Concourse Theatre, Chatswood for a limited season until June 2nd.
The show is a real labour of love for Director Janina Hamerlok, who previously played the title role of Charity.
"Having been lucky enough to play the leading role I've relished the opportunity to revisit the text and bring a new light and a fresh perspective to this wonderful piece of theatre," said Janina.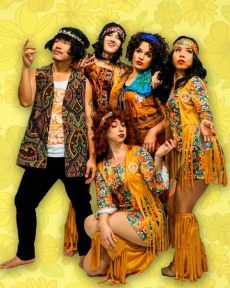 "My mission was to highlight the wonderful character that Charity Hope Valentine is – fun, quirky, outrageously optimistic, a little naïve, a whole lot savvy, a girl who just desperately wants to be loved.
"As you follow her exploits I hope audiences will laugh with her and laugh at her, clutch at their heart every time she is inevitably disappointed and then applaud her indomitable irrepressible spirit and her capability to love.
"With the background of the 60's – the groove, the freedom, the fashion, the hair, the free love, the buttoned down uptight squares and the sensory overload that came with the age of Aquarius – this fresh take on Sweet Charity should delight audiences young and old by highlighting the overriding premise that no matter how bad life gets, with love, things can only get better."
The production is musical directed by Harrison Collins, choreographed by Melissa Ayers, with Jon Emmett as Assistant Director.
Taking on the demanding leading role of Charity, made famous by the legendary Shirley MacLaine in the film version of the musical is Amy Curtin. The dance teacher from Sydney's Northern Beaches says the role is a once in a lifetime opportunity.
"This is one of my favourite shows and I love the Bob Fosse style of choreography," said Amy.
"This production brings fun and quirkiness of the characters to the fore. Charity is the eternal optimist and I love that about her, but she also learns to stand up for herself and be in control of her life.
"The biggest challenge is keeping up Charity's energy for the whole show. She has a big sparkling personality and I look forward to bringing that to the stage."
SWEET CHARITY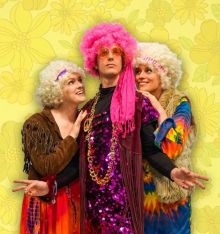 Presented by Willoughby Theatre Company
May 24th - June 2nd
The Concourse Theatre, Chatswood
Proudly supported by Willoughby City Council
Friday 24th May 730pm
Saturday 25th May 130pm & 730pm
Sunday 26th May 130pm
Tuesday 28th May 730pm
Wednesday 29th May 730pm
Thursday 30th May 730pm
Friday 31st May 730pm
Saturday 1st June 130pm & 730pm
Sunday 2nd June 130pm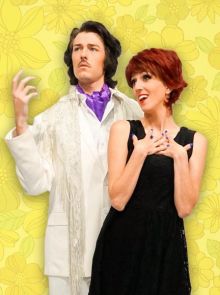 Book Online: www.willoughbytheatreco.com.auor www.ticketek.com.au
Book By Phone:T he Concourse 8075 8111 or Ticketek 1300 795 012
Book In Person: At The Concourse Box Office, 409 Victoria Ave, Chatswood
Tickets pricedfrom $51.50
Director – Janina Hamerlok
Musical Director – Harrison Collins
Asst Director – Jon Emmett
Choreographer – Melissa Ayers
Book by Neil Simon
Music by Cy Coleman Lyrics by Dorothy Fields
Based on an original screenplay by Frederico Fellini, Tullio Pinelli and Ennio Flaiano
Produced for the Broadway stage by Fryer, Carr and Harris
Conceived, choreographed and staged by Bob Fosse
Sweet Charity is presented by permission of ORIGIN™ Theatrical on behalf of Tams-Witmark Music Library, Inc
More Reading
Community Theatre Seasons 2019