Castle Hill Players presents Ladies in Lavender from Friday 22 September until Saturday 14 October, 2017. A short story by William J Locke was transformed into an utterly charming film featuring Judi Dench and Maggie Smith. This production was adapted for the stage by Shaun McKenna and the endearing characters are brought to life by Sandy Velini as Ursula and Jennifer Leslie as Janet.
The Widdington sisters live together in a little cottage on the Cornwall coast and gently let life slip by listening to the radio, drinking cocoa at bedtime and sorting items for the jumble sale. When a mysterious young man washes up on the beach beneath their home their ordered life is turned on its head as they take him in and nurse him back to health.
Handsome Andrea Marowski is a talented musician and his presence in the sisters' lives stirs feelings of lost youth, lost love and thoughts of what might've been. The naivety of Ursula is heart wrenching at times as she wrestles with feelings of confused longing. Adding to the upheaval in the household is a visiting artist of considerable beauty who can offer Andrea the opportunity of a lifetime which must be seized.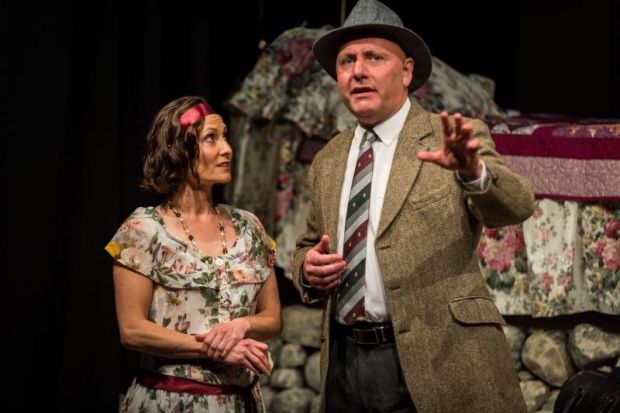 Ladies in Lavender features an original music score written by Joshua McNulty, a set which takes the story from beach to bedroom and costuming evoking a vintage mood.
Ladies in Lavender runs from Friday 22 September to Saturday 14 October. Full details and bookings are online at www.paviliontheatre.org.au or call 02 9634 2929. The Pavilion Theatre is located within Castle Hill Showground, entrance is at the lights located between Gilbert and Carrington Roads, Castle Hill.
Ticket prices: $27/$22. Generous discounts for groups of 10 or more.
Licenced bar facilities are available Friday and Saturday nights with beer, wine and bubbles as well as soft drinks and snacks for sale. Proof of age may be required.
Images (from top): David Hill as Dr. Mead, Sandy Velini as Ursula and Jennifer Leslie as Janet; Susie Herring as Olga and David Hill; Sandy Velini and Mary Clarke as Dorcas; Julian Floriano as Andrea Marowski. Photos by Chris Lundie.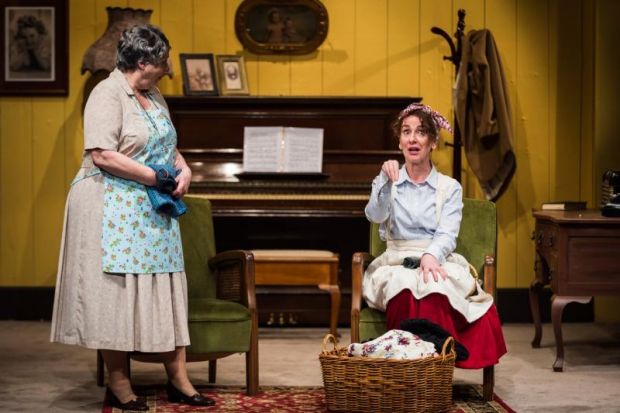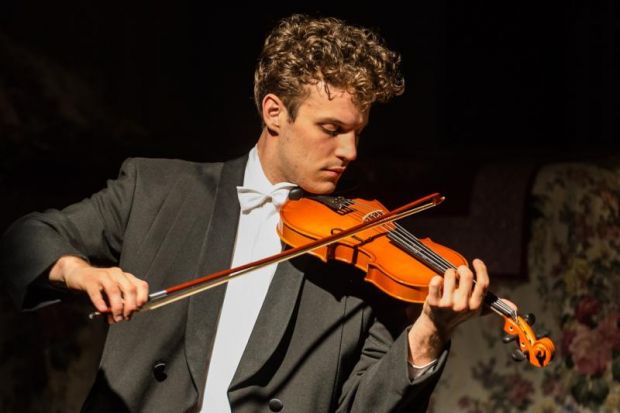 More Community Theatre Reading