Lane Cove Theatre Company's annual children's production delves deep into the whimsical, magical world of Dr Seuss – and pulls a cat out of a hat during November 2018.
Seussical Jr is the award-winning hit Broadway show that brings many characters of the universally-loved children's author into a fun, tuneful and toe-tapping musical about loyalty, friendship and the power of imagination.
Director Trent Gardiner (The Snow Queen, Cinderella, King Arthur, Pinocchio) brings Seussical Jr lovingly to the Lane Cove stage. Horton the Elephant, the Cat in the Hat, Yertle the Turtle and all of your favourite Dr. Seuss characters spring to life in a fantastical musical extravaganza from Tony-winners, Lynn Ahrens and Stephen Flaherty (Anastasia, Once on this Island).
Friendship, family and community are challenged but ultimately emerge triumphant in this unforgettable musical caper boasting a large cast of talented youngsters from across the north and north-west of Sydney.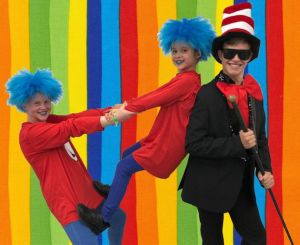 Directed by Trent Gardiner with musical director Chelsea Taylor, choreographer Emma Ashley and assistant director Sarah Edwards, Seussical Jr features Josie Segal as Horton, Jeremy Segal as the Cat in the Hat, Leah Francis as Gertrude McFuzz, Madeleine Biddle as Mayzie LaBird, Hugo Allen as JoJo, Alexei Belchenko & Haydon Ashley as Mr and Mrs Mayor, Arnav Kapoor, Benjamin Walsh, Harry McMahon & Owen Emeleus as the Wickersham Brothers, Holly Miller, Valeria Gonzalez-Lopez, Charlotte Pugh & Eve Emeleus as the Bird Girls, Piper Kup-Ferroth as Sour Kangaroo, Rodney Stewart (the only adult in the show!) as Yertle the Turtle, Daniel Timmins as the Grinch, plus an ensemble of Grace Patterson, Zara Gurney, Isobel Dias, Eloise Cardew, Daniel Rees, Scarlett O'Connor, Natalie Shaw and Samantha Beregi.
Lane Cove Theatre Company presents Seussical Jnr
16 Nov to 1 Dec Fri-Sun at St Aidan's Performance Space 1 Christina St, Longueville
Friday 16 Nov 7:30pm | Saturday 17 Nov 5pm | Sunday 18 Nov 2pm | Friday 23 Nov 7:30pm Saturday 24 Nov 5pm | Sunday 25 Nov 2pm | Friday 30 Nov 7:30pm | Saturday 1 Dec 5pm Tickets: $17, $22, $27 | groups 10+ $20 | families $70 | pre-show cheese plates $6
Bookings: www.lanecovetheatrecompany.com or www.trybooking.com/VCMH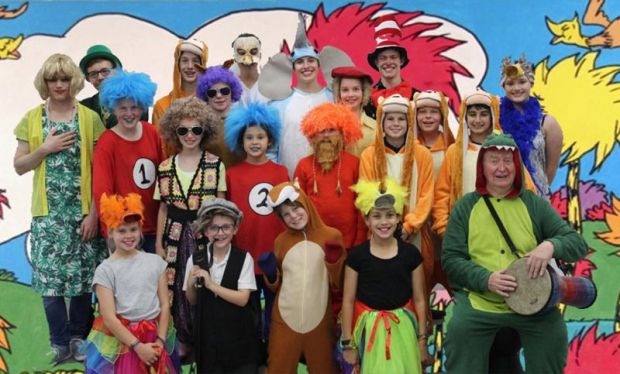 More Reading