Shire Music Theatre presents the musical version of Miracle on 34th Street, based on the movie of the same name, at the Sutherland School Of Arts during October 2018. The musical, originally performed on Broadway as Here's Love, features a book and score by Meredith Willson, best known for The Music Man.
Kris Kringle, played by Rod Herbert, fills in for an intoxicated Santa in the famous Macy's Thanksgiving Day parade, being arranged by Doris Walker, played Louise Jaques, and her clumsy but lovable side kick Marvin Shellhammer, played by Tim Wright.
Kringle soon gains both popularity and love with children and adults alike at the chain's main store in midtown Manhattan. Mr. R.H. Macy being played by Neil Litchfield offers him a life time contract to be the stores Santa Claus. A notion that Kringle says in "a little impractical".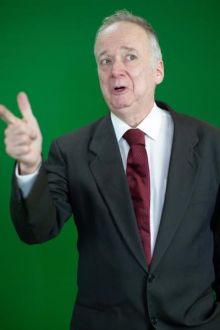 When Kris meets Mrs. Walker's 6-year-old daughter Susan, played by Gabrielle Dagger, he learns, due to her mother's misgiving and no nonsense attitude, she has rejected all notions of belief and fantasy and does not believe in Santa Claus or the magic of Christmas. Kris decides he must prove to Susan that Santa is real and so is the love brings the magic of Christmas together.
Miracle On 34th Street Is based on the classic 1947 film starring Maureen O'Hara, Natalie Wood, Edmund Gwenn and John Payne, The production revolves around an elderly gentleman who believes he is the real Santa and a little girl who learns to have faith in the magic of the Christmas season.
To do this Kris must get Susan to believe that he really is Santa Claus, something that makes people think he's mad. He is sent to Macy's Phycologist Mrs. Sawyer, played by Jamie Lee Kemp, who is determined to have Kris locked away in Bellevue for being crazy. Doris later convinces Judge Grout, played by Donna Brotherson, to hold an competency hearing to determine Kringle's sanity and on whether he could possibly be who he says he is.
Kringle is represented by Fred Gaily, played by Dean Irwin, who has just left the military and has almost finished his law degree. Gaily is determined to prove Kringle's sanity in hope that it will also help him win the heart of the woman he loves, Doris Walker.
Directed by Michael Astill, choreographed by Nikki Newman with musical direction from Lizzie Bridges, Miracle on 34th Streethas an ensemble cast of almost 40 performers.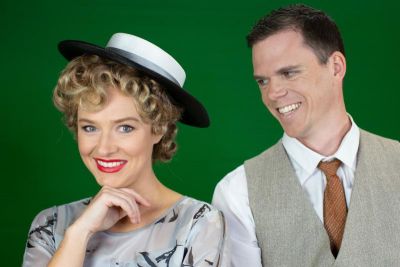 Friday October 12th 8.00pm
Saturday October 13th 2.00pm and 8.00pm
Sunday 14th October 2pm
Wednesday 17th October 8.00pm
Friday 19th October 8.00pm
Saturday 20th October 2pm
Sunday 21st October 8pm.
Tickets are on sale now from http://www.shiremusictheatre.org.au/
More Reading