25 Years after Human Nature's Michael Tierney broke hearts as the lovable orphan Oliver, Bankstown Theatre Company are about to present this musical theatre classic once again at Bankstown's Bryan Brown Theatre this July.
Bringing Charles Dickens' beloved novel to life, Lionel Bart's Oliver! takes audiences on a wild adventure through Victorian England, as young, orphaned Oliver Twist navigates London's underworld of theft and violence, searching for a home, a family, and - most importantly - for love.
Ryan Yeates and Blake O'Mara share the title role of Oliver and are both enjoying playing one of the most iconic child roles in musical theatre. We asked Blake what his favourite line was in the show, and he said, "the one everyone recognises is 'Please Sir I want some more' but overall I love 'These sausages are mouldy!' which is said by Charlie."
Director Glen Steltzer said, "Having previously directed Rockdale Musical Society's Calamity Jane and having performed with Rockdale Opera, Miranda Musical Society, plus many others local theatre companies, I feel I can bring my wealth of experience to a new generation of superstars. I have always particularly loved this show, and still get a bit misty when I hear Oliver sing "Where is Love".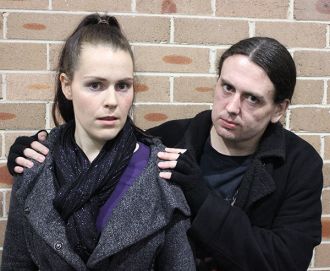 Belinda Robinson is the show's musical director. Belinda also has a wealth of experience as both a performer and Musical Director and is greatly looking forward to the first rehearsal with the cast and the full orchestra.
"As a fellow performer, I feel I have an empathy with the singers needs, after all, I have been there myself!" said Belinda (who has also just been cast in Manly Musical Society's WICKED as Elphaba).
Stuart Oliver plays the dark and menacing Bill Sykes. "It's great to get back to my musical theatre roots and work on such a strong personality character like Bill Sykes. Working on some of the more confronting scenes has been made easier by the rapport and trust I have with Jessica (who plays Nancy).
Jessica (Green) told us that throughout her singing career people had often told her Nancy would be a perfect role for her, and now she finally gets her chance to play her. "To be able to perform one of the most iconic songs in Musical Theatre, 'As long as he needs me' is such a thrill," said Jessica.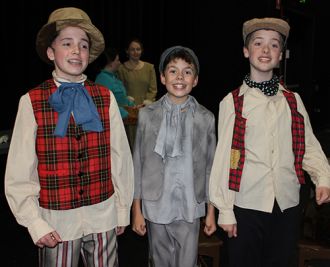 Annie Henderson plays Bette, who befriends Oliver and is one of the few who are kind to him. This is the first time Annie has scored an 'adult' role, after playing Annie in BTC's Annie and, Lily in BTC's Secret Garden. "It's so great to finally play a "grown up role!" said Annie.
With spirited, timeless songs like 'As Long as He Needs Me,' 'Food, Glorious Food,' and 'Where is Love,' Oliver! is a musical classic that appeals to all lovers of musical theatre.
OLIVER!
JULY 21 -30
BANKSTOWN THEATRE COMPANY
BRYAN BROWN THEATRE BANKSTOWN.
TICKETS : www.bankstowntheatrecompany.com
Phone: 0481 869 858
More Community Theatre Reading