Rockdale will be filled with operatic voices of love and loss in a double bill this November. The Rockdale Opera Company will bring to life two one act operas in their final production of the year.
Gaetano Donizetti's Il Campanello is a comedy about the most interrupted wedding night anyone could imagine, whilst Giacomo Puccini's Suor Angelica, is the tragic tale of a mother's love for the baby she was forced to give up.
Il Campanello, originally premiered in 1836, follows famous doctor Don Annibale on his wedding night. Marrying young Serafina, the doctor is excited for their first night of passion. But her meddling ex Enrico has other plans. Visiting the doctor under various patient guises, Enrico will go to every length to prevent the consummation of the marriage.
Alastair Colgrave plays the flummoxed Annibale. "This role is the result of a two year-long vocal renaissance for me. After many years singing romantic characters, not only do I have the chance to sing in the fattest part of my vocal range, I also get to play a crabby old man - which is so much more my style!" laughed Alastair.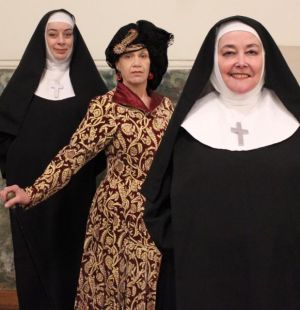 Baritone Nathanael Patterson brings audacity and power to Enrico, with Gilbert & Sullivan alum Amy Balales adding her soprano chops to Serafina, thus completing the love triangle. Megan Chalmers and Ray Dubber play Madam Rosa and Spiridione respectively.
The second opera in this double bill is Suor Angelica, first performed in 1918, which explores the experience of Sister Angelica, a nun sentenced to a life of servitude for shaming her family. During a visit from her aunt, the Princess, Sister Angelica comes to learn that her illegitimate son has died.
Sydney opera star Lisa Cooper is soprano Sister Angelica. Lisa has the opportunity to sing one of Puccini's most noted arias 'Senza mamma', and according to cast mate Lyn Davis, this heart-wrenching aria already has the cast in tears! "Angelica is one of the roles on my bucket-list. It is a wonderful role because she is a real woman. Even to modern audiences, her life choices are relevant and meaningful", said Lisa who leads the all female cast.
Megan Chalmers features as The Monitor, with Rhonda Walczak as La Princespessa and Lisa Munckton as Genevieve in this convent tragedy about judgement and finality.
In one act each, both Il Campanello and Suor Angelica examine the human experience of love and loss. These universal emotions are magnified through operatic expression and performance.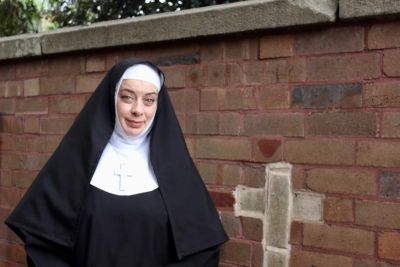 Rockdale Opera Company's Artistic Director Ralph Bott said, "We are extremely proud of these two magnificent productions and would urge any opera lover not to miss this rare opportunity.
Dates:
November 11-19
Venue:
Rockdale Town Hall,
Princes Hwy Rockdale
Bookings:
More Community Theatre Reading