Savoyards Brisbane presents the Mel Brooks musical The Producers on stage at the Iona Performing Arts Centre, Wynnum, Queensland, 23 September to 7 October, 2017.
Set in 1959, New York, a down-on-his-luck Broadway producer and his mild-mannered accountant come up with a scheme to produce the most notorious flop in history, thereby bilking their backers (all "little old ladies") out of millions of dollars. Only one thing goes awry: the show is a smash hit!
The antics of Max Bialystock and Leo Bloom as they manoeuvre their way fecklessly through finding a show (the gloriously offensive "Springtime for Hitler"), hiring a director, raising the money and finally going to prison for their misdeeds, is a lesson in broad comic construction. At the core of the insanely funny adventure is a poignant emotional journey of two very different men who become friends.
The Producers features a cast of 27 performers and a live orchestra.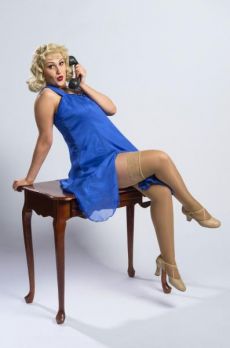 This production is directed by Gabriella Flowers:
Gabriella received her BA (Hons) in Musical Theatre from Arts Educational Schools London. Since graduating, she has performed, produced and directed in London, New York and Australia. Her recent theatre credits include: Assistant directing on 'Little Red Riding Hood' the musical at the Pleasance Theatre, London and playing Fiona Finlay in 'Slammed' at Brisbane's Powerhouse which has been nominated for 3 Matilda Awards.
Cast and Crew
Gabriella Flowers - Director
Mark Beilby - Musical Director
Hannah Crowther - Choreographer
••
Max Bialystock:Gary Rose
Leo Bloom:Joshua Thia
Ulla: Grace Clarke
Roger DeBris: David Morris
Carmen Ghia: Scott Edwards
Franz Liebkind: Walter Lago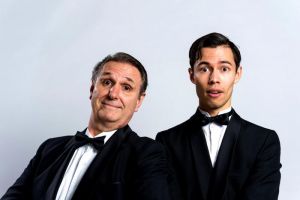 Ensemble
Nadia Vanek, Aerlyn James, Emily Ginnivan, Vanessa Wainwright, Tristan Vanyai, Malcolm Hume, Kyle Fenwick, Chris Fox, Jackson Howe, Reindert Toia, Nick Ferguson, William Chen, Kristan Ford, Simon Lyell, Kylara Swain, Bec Swain, Natalie Lennox, Michelle Hembury, Bianca Coxeter, Oliana Toia
Booth Singers
Stephen Daniels, Julie Eisentrager
Tickets range from $25 - $48.
savoyards.com.au or 3893 4321
More Community Theatre Reading