Bankstown Theatre Company brings one of Broadway's most beloved musicals, the Lerner and Loewe classic My Fair Lady, to the Bryan Brown Theatre in July 2019.
We recently sat down with the creative team (Director Dennis Clements, Musical Director Ian Buchanan and Choreographer Madison Larsen) for a chat about their visions for this production.
What drew you to this Musical?
Dennis: This is a bucket list musical for me. I am an actor first and foremost and am drawn to shows with great 'books' that give actors great challenges as well as singers. Based on the near perfect play of Pygmalion by GB Shaw this is one of those classic book shows. Combined with the visual legacy of Cecil Beaton's design aesthetic, it becomes irresistible.
Madison: I grew up watching the Audrey Hepburn movie with my Grandma and I absolutely loved trying to pull off a cockney Eliza impression. When I got into musical theatre, I knew I had to do this show one day and was so happy that I got the chance to choreograph it.
Why do you think this production will resonate with today's audiences?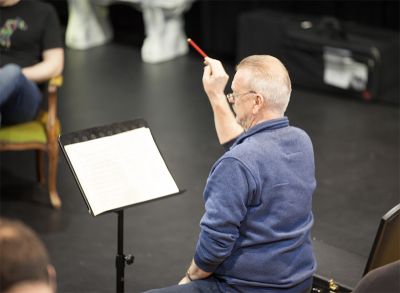 Dennis: We have made a concerted effort to make it relevant to a 2019 audience, by steering choices away from the more sexist attitudes prevalent when the movie was made and returning to the characters originally conceived by Shaw.
So it might not be the production lovers of the movie may expect. Our Higgins is younger and more passionate, and Eliza is her own woman, actively using her opportunities to better her life. She is no puppet
Madison: I believe it will resonate with today's audiences as we've been able to adapt the show to be more gender equality friendly. We had to be very careful with the misogynistic undertones of the original script.
Have there been any particular challenges with this show?
Madison: I think trying to work with all the different age groups of the cast as it's a big age gap from our youngest cast members to our older members. Trying to allow everyone to do what they were capable of and utilising different people in certain aspects of the routines.
Dennis: The sheer scale of the set and costume design has been epic and we have delighted in setting it in the Art Nouveau period.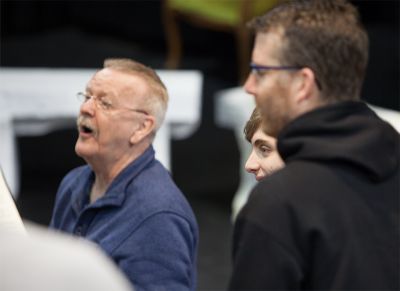 Coupled with the length of the show – it is a long work and requires careful pacing to hold a modern audience's attention.
Why should people see this particular production?
Dennis: This production will give you a new viewpoint on the characters of Eliza and Higgins.
What do you wish someone had told you when you were starting out as a Director/MD/Choreographer?
Madison: That it's okay if the original vision you had for a particular routine changes, as you should work with the cast because it's a creative process and not something you can have perfect straight away.
Ian: That you can't be everybody's friend when they are auditioning for you!
What's your best advice for auditions?
Dennis: The production team really want you to be good. You will solve their problems if you are! Go in knowing they are willing you to do well so you will help them – not the other way around. That confidence is inspiring.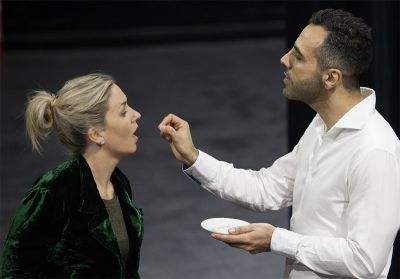 Madison: I myself absolutely dread auditions, but my advice would be to relax and breathe as the production team just want what's best for you and are willing to help you through the process.
Do you have any theatrical superstitions or rituals?
Madison: I have a ritual that just before the curtain comes up on each performance I jump up and down three times and take three deep breathes.
Dennis: Nope – superstitions are for the uneducated. Be true to yourself!
Bankstown Theatre Company presents My Fair Lady
July 26 - Aug 4, 2019 – Bryan Brown Theatre, Bankstown
Bookings www.bankstowntheatrecompany.com
More Reading
Community Theatre Seasons 2019