Rockdale Musical Society's May / June 2017 production of RENT has stripped back the show to its barest elements, bringing the issues and characters to the forefront, allowing the cast to bring the stage to life.
Based on Puccini's beloved opera La Bohème, RENT follows the ups and downs of a year in the life of a group of impoverished, artistic friends living in Manhattan's East Village. The group's dreams, losses, and love stories weave through the musical's narration to paint a stunningly raw and emotional portrait of the gritty bohemian world of New York City in the late 1980s, under the shadow of HIV/AIDS.
As this modern day circle of friends struggles with life, love, infidelity, and the usual hopes & fears of modern day life, they must also cope with drug addiction and the rising spectre of AIDS. In the midst of all this, one of them attempts to capture all of their lives on film, hoping to make artistic sense of it all.
Director Kate Berger says, "In the post-normal world we live in, we need shows like RENT. We need stories like these colourful characters so carefully crated by Jonathan Larson. We need to be reminded of the wallflowers like Mark, who observe the world more keenly that some, but might not have the agency afforded to others. We need to see Rogers who are having trouble coping with a chronic diagnosis, so that we know how to recognise a friend in need, and we desperately need to see our beautiful Angel's, that share the experiences of transgender people across the world."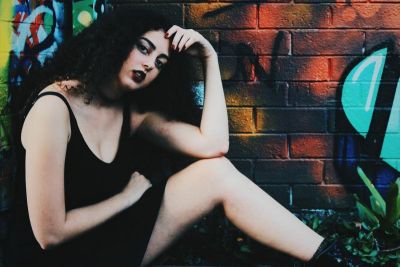 Musical Director David Lang said, "RENT has been a bucket-list show for me since I first started MDing. Such an amazing score, and this cast certainly does it justice! I love the quote 'Forget regret, or life is yours to miss...'
Marcus Hurley plays the role of Mark Cohen, a struggling documentary filmmaker and best friend of Roger Davis, an HIV-positive musician who is recovering from heroin addiction, played by Charles McComb. Georgia Vella is Mimi Marquez, a sexy HIV-positive stripper and dancer, who is also a heroin junkie and Roger's love interest. "I love playing Mimi because she's such a bad ass it hurts!" said Georgia. "Of course I also get to sing 'Out tonight', such an amazing song," she went on.
Talia Sigsworth plays a spunky performance artist Maureen Johnson, who is Mark's ex-girlfriend and current girlfriend of Joanne Jefferson, a tough, headstrong Harvard-educated lawyer played by Sherry-Anne Hayes.
Tom Collins, the HIV-positive philosophy teacher, friend and former roommate of Roger, Mark, and Maureen is played by Haji Myrteza. Arron Johnson is cast in the role of Angel Schunard, an HIV-positive Drag Queen with a heart of gold, and Tom Collins' love interest.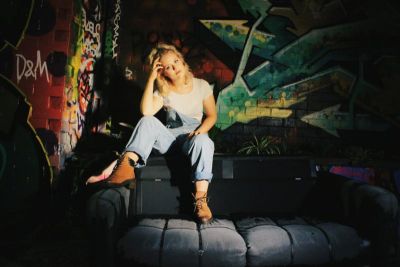 "I adore this score," Arron says. "I also love the rawness of this show, you honestly get something new from it each time. I also love the fact that it celebrates diversity and that its more than ok to be different".
"I cry every time I hear Haji and Talia sing the reprise of the song 'I'll Cover You'. And not just a few tears, I'm completely bawling!" said cast member Crystal Jane.
Benjamin "Benny" Coffin III, played by Philby Mackintosh, is the former friend and landlord of Mark, Roger and Mimi's apartment.
"RENT is such a timeless show. The same issues of homophobia and prejudice from 20 years ago are still being fought today," said Philby.
RMS President Joseph Nalty said, "RENT was one of the first musical theatre shows that celebrated and included LGBTQ characters. Despite all their struggles, the love they have love for their art each other is enough to get them through, I am so incredibly proud of this production and encourage anyone who has seen RENT before to come and check out this incredible cast".
May 2017 to 4 June 2017
Rockdale Town Hall
Tickets from $31.50 to $41.50
www.rockdalemusicalsociety.com
Photographer: Alexis Pana
More Community Theatre Reading
Community Theatre Seasons 2017