Director Meg Day addresses some common reservations about the darkly hilarious Heathers - the Musical, ahead of its June 2017 production at Miranda Musical Society.

"Great theatre is about challenging how we think and encouraging us to fantasise about a world we aspire to" (Willem Dafoe).
Whether it be television, film or theatre, 'art' has the capacity to not only entertain but make us see the world beyond our own understanding. It confronts, it amuses, it challenges, it distracts, but most importantly, it enlightens.
For a long time musical theatre has moved beyond the superficial song and dance numbers to explore issues that are relevant to society. Today, more musicals are being created that speak to younger audiences and reflect our ever-changing world, but rarely do we get to see these productions on the Australia stage. I believe that Community Theatre has a responsibility to produce the new shows that are topical and speak to the concerns of our time, shows that we won't see on the Australian professional stage. However, this is much easier said than done. How do you sell a musical that no-one has ever heard of?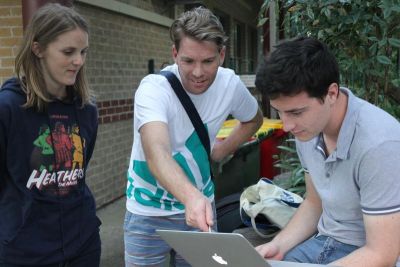 This is a question that I ask daily as director for Miranda Musical Society's June production, Heathers. When MMS announced Heathers, the news was met with diametrically opposed reactions. There was the enthusiasm and excitement that I anticipated, and there was scepticism and outrage. But why?
The common justifications for people not wanting to see the show, or people believing that the show won't sell are simple: People don't know the show and the content is just too dark. There is no denying the fact that Heathers does have dark content. It has: murder, but so does West Side Story; suicide and suicide ideation, similar to Carousel and Oklahoma!; sexual assault and subtle references to domestic violence which is no different to shows such as Carousel, West Side Story, Oliver and Sweeney Todd; and there's sexual references and black humour similar to shows like Chicago, Cabaret and Sweeney Todd.
The only difference between Heathers and the shows listed above is that the show uses its satire to critique society. It is an honest and, at times, confronting black comedy which truly explores what it is like to be a teenager in high school. Like all good theatre, it holds a mirror up to society. It forces audiences to consider the world from another's perspective, and it makes us reflect on the impact that our choices have on others. Yes, the content is confronting, but it is never gratuitous.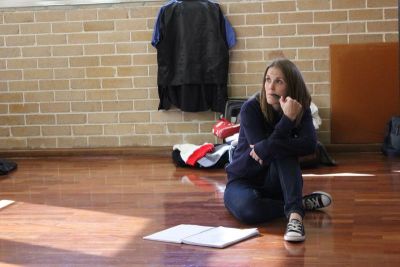 So why should people risk thirty-five dollars on a show they don't know, on a the show they might not like? I can give you four great reasons why they should.
1. The show is smart. The script and the score work beautifully together to create moments of humour, joy, pain and heartbreak.
2. The characters are complex and beautifully developed. They move beyond one dimensional stereotypes and become people that we care about.
3. The show's themes are universal and relevant. Everyone has been in high school, everyone will see a part of their story, their child's story, their grandchild's story conveyed in this piece.
4. The cast is, quite simply, phenomenal. The production features twenty-one of the best young performers in Sydney's Community Theatre and the performance that they create together should not be missed.
Variety described Heathers as a show that "plays strong to a multi-generational audience ranging from digitised 20-year-olds to their parents and grands of the Gen X era, reaching all the way back to their Boomer forebears. " I urge everyone to give this new show a chance. The score is fierce and wonderfully crafted, the script is razor sharp and filled with sophisticated wit, and the cast showcases the best performers community theatre has to offer. Gamble your 35 dollars and see Heathers, it'll be so very…
Miranda Musical Society presents
Heathers the Musical
June 16 -25
Sutherland Memorial Theatre
Bookings www.mirandamusicalsociety.com.au
Images: Meg Day consults Musical Director Josh Ransom; Meg supervises Set Designers Mal Tuck and Anthony Halpin; and Meg observes rehearsals.
More Community Theatre Reading