The smash hit musical Wicked flies onto the spectacular Concourse stage in Chatswood in Sydney's North Shore from this Saturday May 20th, 2017.
The show which has been a world-wide phenomenon continues to be a crowd puller, with Willoughby Theatre Company adding additional performances to the run, including a special preview matinee this Saturday ahead of the official opening performance to meet audience demand.
The familiar tale of the Witches of Oz is a well-loved classic featuring some of musical theatres most memorable tunes of recent time.
Tackling the demanding role of the Wicked Witch Elphaba is Nikole Music.
"Elphaba is a dream role for any female musical theatre performer," said Nikole Music.
"Not only is the role demanding vocally, but she goes through an amazing on-stage journey as well as hitting the heights literally via the spectacular act one closing number Defying Gravity!
"Having performed in many Willoughby Theatre Company productions previously, this one is on a whole new level of technical sophistication and the audiences will be treated to some unique new touches a show many already love."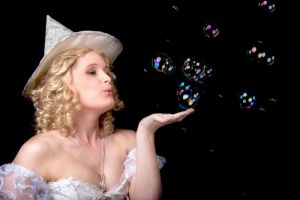 In the role of the Good Witch Galinda/Glinda is Carolyn Curtin.
"Playing the role of Glinda is a privilege because she is a character people know well from the Wizard of Oz, but the musical Wicked shows a different side of her," said Carolyn Curtin.
"At the beginning of the show we met a naive young woman who is full of joy and love, who grows and matures into a better person as the show progresses as a result of her friendship with Elphaba. It truly is a gift to play this role."
The production is Directed by Stig Bell, with Musical Direction by Greg Jones and Choreography by Kim Dresner.
"Last year we tackled the spectacular Mary Poppins in what was then our biggest ever production to date. Wicked is a whole new level and we know our audiences are going to be wowed by the spectacle they will see on stage at the Concourse," said Tom Sweeney, Willoughby Theatre Company President.
"We've assembled some of Sydney community musical theatre's most talented performers, coupled with one of the most experienced production teams you will see on the local stage. Kim Dresner's choreography presents a whole new fresh take on this much loved classic and the costumes and set have been created with a familiar flair, but with some new unique touches to keep the show fresh for those who have seen the show countless times before.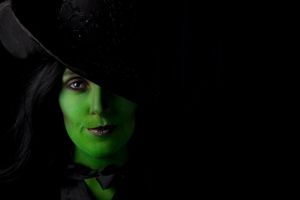 "The show has proved to be one of the biggest box-office successes for the company and we had to add additional performances to the season to meet audience demand," Tom concluded.
The cast also features Peter Meredith as the Wizard of Oz, Gavin Brown as Fiyero, Julianne Horne as Madame Morrible, Jared Pallesen as Boq and Jess Balzer as Nessarose.
At certain performances the role of Elphaba will be played by Emma Paton and the role of Galina/Glinda by Laura Dawson.
Wicked runs at the Concourse, Chatswood from May 20th to June 4th. Best remaining ticket availability at mid week performances. Book www.willoughbytheatreco.com.auor (02) 8075 8111
Photographer: Dom DiLallo - True Exposure Photography.