Manly Musical Society is presenting the Broadway hit Wicked at Glen Street Theatre, Belrose, for a limited run of ten performances in December 2017.
For twelve years, Wicked has enjoyed elite status as one of Broadway's modern classics. With music and lyrics by Stephen Schwartz and book by Winnie Holzman, Wicked is based on the 1995 novel Wicked: The Life and Times of the Wicked Witch of the West by Gregory Maguire inspired by the beloved 1939 film The Wizard of Oz and the classic L. Frank Baum story The Wonderful Wizard of Oz written in 1900.
Wicked tells the other side of the Wizard of Oz story from the viewpoint of Galinda the Good and Elphaba the Wicked Witch of the West - before Dorothy and Toto swept in. The girls navigate school whilst tackling opposing sides of power, popularity, love and politics. Ultimately, Wicked gives further depth to the witches of The Wizard of Oz and even more reason to love/hate them.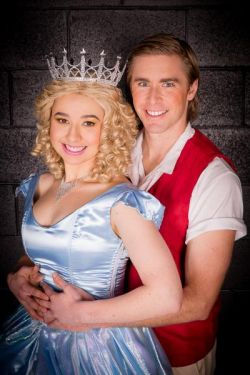 Manly Musical Society has pulled together a spectacular production team and cast to bring the ultimate Wicked experience to the Glen Street Theatre. Leading the production is Declan Moore who recently directed Willoughby Theatre Company's sold out production of Mary Poppins. Moore is accompanied by Sarah Friedrich as Choreographer, with Anthony Cutrupi as musical director and producer Keith Muir
Then there'sthe witches of Oz, with Galinda the Good played by Melody Beck, known for her Golden Age of Hollywood cabarets; "Unseen – the Voice of Hollywood", dedicated to the vocal artistry of Marnie Nixon, and "Sin-Sational Rita and Mae" which exposes the stories and songs of Rita Hayward and Mae West.
Playing the enigmatic 'Wicked' Witch of the West, Elphaba Throp, is Belinda Robinson. Along with being a gifted musical theatre performer, Robinson is also a well-known singing teacher and Musical Director from Sydney's South.
Eric Presnell plays love interest Prince Fiyero. Well-known on the USA professional musical theatre circuit, Eric has appeared in national tours of both Mamma Mia! and Americn Idiot.
With such beloved modern songs as "For Good", "Popular", "The Wizard and I", and the show-stopping "Defying Gravity", this production of Wicked promises to thrillify.
Photographer: Jim Muir
GLEN STREET THEATRE
December 8 – 16, 2017
BOOKINGS: www.manlymusicalsociety.com
PRODUCTION TEAM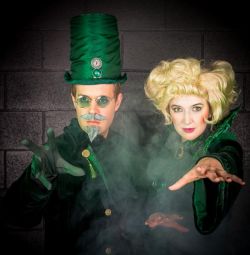 Producer: Keith Muir
Director: Declan Moore
Musical Director: Anthony Cutrupi
Choreographer: Sarah Friedrich
Starring
Elphaba: Belinda Robinson
Galinda: Melody Beck
Fiyero: Eric Presnall
Wizard of Oz: Lachlan O'Brien
Madame Morrible: Keira Connelly
Nessarose: Rachael Mayrick
Dr Dillamond: Blake Lovely
Boq: Harrison Riley
Chistery: Bronte Ellis
More Community Theatre Reading
Community Theatre Seasons 2017