Lucy Graham reports on the new Cat Stevens / Yusuf Islam musical Moonshadow.
This morning (April 24, 2012) in a Brunswick studio, with rain pelting the roof, Melbourne's media were invited to attend a Moonshadow appetiser. Images of set designs and sketches of costumes, not yet made were, the only backdrop, and yet a forty-strong media contingent squeezed into the space.
Moonshadow is the musical penned by former pop star Cat Stevens, now known as Yusuf, which includes 35 of his universally loved songs within a fantasy narrative. It will look like it is set elsewhere, but, according to the creator, it's really about us.
Speaking in his quiet and unassuming manner, Yusuf Islam said, 'This musical has been my baby for awhile and its about to be born here in Melbourne, and we're really excited.'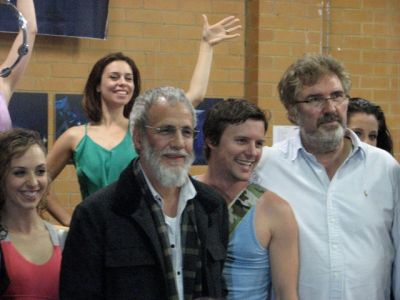 According to Swedish director Anders Albien, he and Yusuf have been working on Moonshadow for nine years – that's some gestation period.
'We have met many, many, many struggles but we have never given up, much thanks to [Yusuf's] strong vision for this musical,' said Albien.
'New musical productions don't come along everyday,' he said. 'It's a tough task, there are no given answers – we have to find them everyday while we're rehearsing in this studio, waiting to get into the theatre in about two weeks.'
Born in the West End in London, Yusuf said it was there that he 'picked up the urge for things beautiful and musical'. He has always wanted to write a musical, a desire born in him in childhood when he saw Bernstein's West Side Story.
'There are really only two stories,' said Yusuf, 'those about leaving home, and those about coming back. And this musical has both.'
'There are big references to what is going on in the world today. And how it informs us is important. I'm so excited, and I think it's going to surprise you when you finally see this thing come together,' Yusuf smiled
Albien introduced the cast and creative team as an experienced cohort, and 'one of the best I've worked with around the world'. There are also eight children in the cast.
Songs presented this morning included Old School Yard, Matthew and Son, Wild World and The First Cut is the Deepest. The choreography sparkles already and the singing is spine tingling.
Moonshadow opens on Thursday, May 31st in the Princess Theatre.
Images: (from top) Yusuf Islam with ball of light; Yusuf and director Anders Albien with cast members & Gareth Keegan and cast members. Photos: Lucy Graham.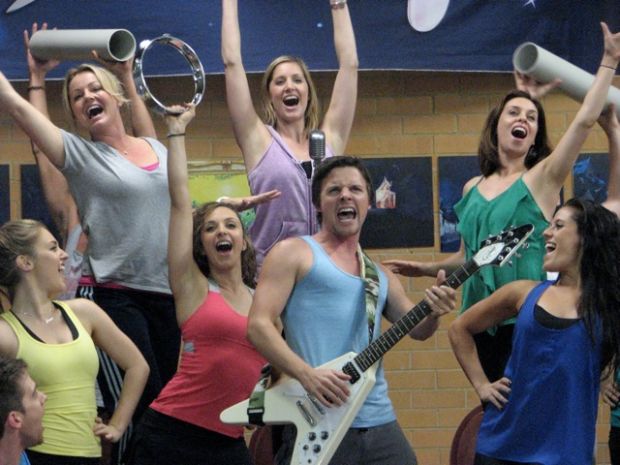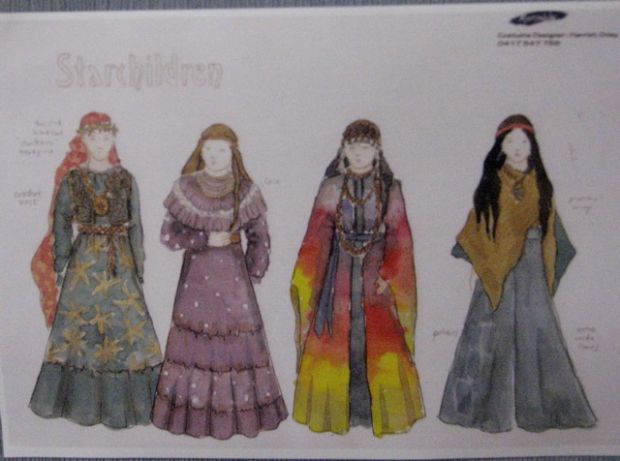 Costume sketch for Star Children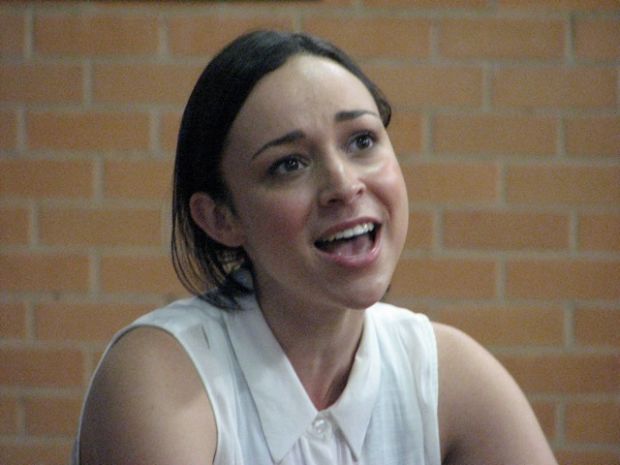 Gemma-Ashley Kaplan (Lisa) singing 'The First Cut is the Deepest'