Queensland Theatre has launched its Season 2020, the Company's 50th season of stage stories and the final under the artistic directorship of Sam Strong.
"Season 2020 confirms Queensland Theatre as the national home of new stories, with 50 percent of the season being world premieres," said Strong.
"I'm proud of how we have transformed Queensland Theatre over the last four years, but I am especially proud of our championing of new stories. This is the third successive year in which at least half of our season has been brand new work," he said.
"In the four years including 2020, we will have staged 15 world premieres, including 10 commissions reaching the stage. That's a theatre company reflecting contemporary Australia back to itself more than ever before and more than any other. This has included established names and new plays by David Williamson, Joanna Murray Smith, Sue Smith and Melissa Bubnic. It has also included at least seven mainstage debuts, three first nations writers, two Asian-Australian writers, one Islamic-Australian writer and one transgender writer."
"However, it wouldn't be a Queensland Theatre season if we weren't ambitiously growing. We are celebrating the milestone of our 50th season of stories by reflecting Queensland like never before. This includes more Queensland exclusives and the theatrical event of the year, the stage version of Trent Dalton's smash hit novel, Boy Swallows Universe."
The season showcases talent from Queensland and around Australia, including: mainstage debutants like director Zoe Tuffin through to master playwright David Williamson, who is celebrating his 50th anniversary of working; actors who have become favourites at Queensland Theatre such as Christine Amor, Jimi Bani, Emily Burton, Ray Chong Nee, Jason Klarwein, Angie Milliken, Bryan Probets, and Toni Scanlan; Australian acting royalty Nadine Garner and Rhys Muldoon; and the hottest young talent in Australia, including Josh McConville, Contessa Treffone and Sheridan Harbridge. Joining these actors are the best directors and designers in Australia in Sam Strong, Paige Rattray, Lee Lewis, Dale Ferguson, Richard Roberts, Renee Mulder and Steve Francis.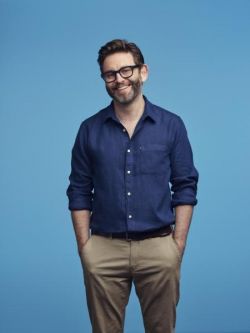 The 50th anniversary year opens with adopted Queenslander David Williamson's Emerald City which celebrates the acclaimed playwright's 50th anniversary. The play uses the hedonistic late-1980s as a canvas to explore bigger – and ever more relevant – concerns about compromising personal ideals. Directed by Sam Strong, Emerald City sees the return of Rhys Muldoon (House Husbands and Rake) to Queensland Theatre after the success of his turn as Isaac Newton in David Williamson's Nearer the Gods.
From contemporary New York comes Triple X, by one of Australia's young writer-turned-New York local in Glace Chase. This world premiere, directed by Paige Rattray, dissects gender and sexuality in the 2020s.
In May, Queensland Theatre presents William Shakespeare's tragedy Othello. Directed by Jason Klarwein and starring Jimi Bani, this uniquely Queensland version will give the classic an evocative and effective setting in the Torres Strait during the Second World War.
Next up, the world premiere of the Queensland Premier's Drama Award-winning play The Holidays, by David Megarrity, directed by Matilda Award-wining Bridget Boyle. This play will transport audiences to a quintessentially Queensland beach getaway for a meditation on mortality.
Posing the question, 'what's our responsibility to the future' and set in the wake of a nuclear disaster, The Children is written by UK playwright in Lucy Kirkwood and will be directed by Zoe Tuffin.
Then follows the world premiere stage version of Trent Dalton's novel Boy Swallows Universe,directed by Sam Strong. Adapted for stage by Tim McGarry and presented in partnership with Brisbane Festival.
In October, the Griffin award-winning Prima Facie, by playwright Suzie Miller presents an urgent, one woman show which mounts an irresistible call for change through its story of a defense barrister who finds herself on the wrong side of the system, directed by Lee Lewis.
The Season 2020 finale is the world premiere and Queensland exclusive of Phaedra, which satirically transplants one of drama's great heroines to a Queensland that has seceded from the rest of Australia. From the minds of Queensland's own Belloo Creative, written by Katherine Lyall-Watson and directed by Caroline Dunphy, the play sees the return of Angie Milliken to Queensland Theatre's stage.
Sam Strong paid tribute to Queensland Theatre and audiences as he bids farewell.
"I am so grateful to have had the opportunity to lead Queensland Theatre and am so proud of what we have achieved together over the last four years. I've loved living, working and sitting in lots of theatres in Queensland, including the one we built together. Thank you for so generously embracing me and the Company's work. Brisbane really does have the warmest audiences in Australia. I can't wait to return to those audiences as a punter and as a director in 2020."
SEASON 2020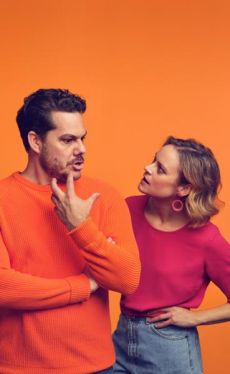 Emerald City
8th - 29th February at the Playhouse, QPAC
By David Williamson | Directed by Sam Strong
Fade in. Sydney in the 1980s. The Emerald City of Oz, luring unsuspecting idealists with the promise of fulfilled fantasies, and leaving them with their dreams shattered on the pavement. Colin is a one-time gun screenwriter who's off his game these days, and his wife Kate is a publisher with a penchant for taking risks. Seduced by the scent of success, they move their family to the Emerald City in pursuit of a share of its fame and fortune. Colin teams with a hack writer to work on his pet project screenplay, but soon finds himself faced with a stark choice: make art or make a motza?
2020 is David Williamson's 50th anniversary as a playwright.
Associate Director Travis Dowling
Designer Dale Ferguson
Lighting Designer David Walters
Composer/Sound Designer Russell Goldsmith
Cast includes: Ray Chong Nee (Hydra, Noises Off), Nadine Garner (The Dr Blake Mysteries, City Homicide),
Jason Klarwein (Once in Royal David's City, Macbeth)
A Melbourne Theatre Company co-production.
Sam Strong says: "We're celebrating David Williamson's 50th anniversary as a playwright by creating a new production of one of his best plays. Emerald City is incredibly funny but it's also a beautifully observed relationship portrait and rich in ideas, using the canvas of 1980s Sydney to explore the compromise of ideals. To unleash the comedy (and complexity) in one of my favourite plays, I've assembled a team of my favourite performers, including Ray Chong Nee (Hydra), Nadine Garner (Private Lives), Jason Klarwein (Once in Royal David City) and Rhys Muldoon (Nearer the Gods)."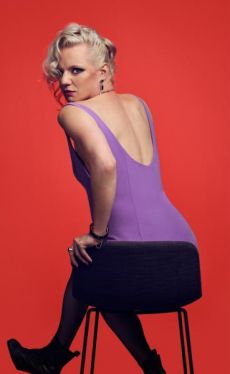 Triple X
14th March – 4th April at the Bille Brown Theatre
By Glace Chase | Directed by Paige Rattray
A naughty anti-romance. Scotty has it all: a multimillion-dollar loft in downtown Manhattan, a high-flying Wall Street job, and he's about to marry the perfect fiancée, who also happens to be loaded. But when he meets trans performance artist Dexie, he discovers he wants something more. A friend? A confidante? A lover?
When the secret of their affair gets out, it's sure to shock not only his dudebro Jase, his highly-strung mother Deb, and his lesbian activist sister Claire, but also a theatre audience strapped in for the ride of their lives. From the wickedly funny pen of Australian-born, New York-based playwright, comedienne and performer Glace Chase.
As a playwright, Glace Chase has won two Griffin Awards and the Queensland Premier's Literary Award and has been shortlisted for almost every playwriting award in Australia.
Back home in New York, Glace Chase runs Dream Queen Tours of Greenwich Village – a walking tour, pub crawl and comedy show rolled into one.
Designer Renée Mulder
Lighting Designer Ben Hughes
Composer/Sound Designer Kelly Ryall
Cast includes: Glace Chase (A Hoax, Dream Queen Tours (NY)), Josh McConville (Top End Wedding, Outlaws), Christen O'Leary (Twelfth Night, Ladies in Black), Contessa Treffone (Harp in the South: Part I & II)
Queensland Theatre Company Premiere | A Sydney Theatre Company co-production.
Sam Strong says: "Triple X is another Queensland Theatre commission and world premiere. This play is part of our desire to reflect contemporary society in all its complexity. This time, we're turning the focus to gender and sexuality in the 2020s. Written by (and starring) Australian writer Glace Chase, Triple X is as wicked, witty and hilarious as writing gets. But for all its shiny exterior, Triple X is ultimately a deeply moving love story. It's always a delight to welcome our former Associate Artistic Director Paige Rattray back to direct at the Company. She's assembled a cast as razor sharp as the play, including Queensland Theatre favourite Christen O'Leary and one of Australia's finest actors, and proud Queenslander, Josh McConville.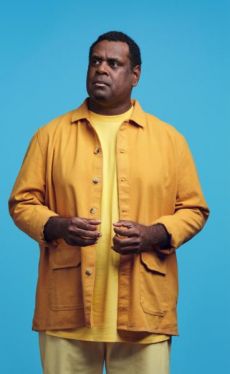 Othello
30th May – 27th June at the Bille Brown Theatre
By William Shakespeare | Directed by Jason Klarwein
Shakespeare's intimate tragedy lands in the Torres Strait. 1942, and the Imperial Japanese Navy is bearing south. The bold Captain Othello and his battalion of the Far North Queensland Regiment are all that stands in their way. But off the battlefield, Othello's life is far from simple. He's just secretly married the daughter of a wealthy cane farmer, and an envious, spurned suitor has joined forces with a disloyal and resentful officer in a deadly plot to bring down the renowned military hero, at any cost. William Shakespeare's classic tale of jealousy, betrayal and revenge is re-imagined by Jason Klarwein.
The Torres Strait Light Infantry Battalion existed from 1941 to 1946 and nearly all its enlisted men were Torres Strait Islanders, making it the only Indigenous Australian battalion in the Australian Army's history.
Lighting Designer: Ben Hughes
Cast includes: Jimi Bani (My Name is Jimi, Mabo), Richard Bani (My Name is Jimi), Andrew Buchanan (L'Appartement, The Family Law), Emily Burton (Storm Boy, A Tribute of Sorts), Eugene Gilfedder (Macbeth, Sacre Bleu), Kevin Hides (Death of a Salesman, A Conversation), Benjin Maza (Stradbroke Dreamtime, From Darkness), Sarah Ogden (Death of a Salesman, An Octoroon)
Sam Strong says: "400 plus years later, Shakespeare is still at the centre of a theatre company's repertoire. But we always need an urgent case or a compelling vision to propel one of his works onto the stage. With Othello, that vision comes in the form of re-uniting the creative forces behind one of the defining works of Queensland Theatre - My Name is Jimi. This will be a particularly Queensland take on the classic, relocating the action to the Torres Strait during the Second World War. I can't wait to see the combination of Torres Strait culture, Jimi Bani's balance of power and vulnerability, and director Jason Klarwein's Shakespearean expertise."
The Holidays
11th July – 1st August at the Bille Brown Theatre
By David Megarrity | Directed by Bridget Boyle
A portrait of memory and connection. The Holidays are on holiday: 12-year-old Oliver has been pulled out of school for an unexpected road trip with his mum and dad, en route to grandad's seaside shack. But grandad, an eccentric artist, is not there. In this unkempt place stuffed with memories, it seems that the Holidays - instead of getting away from it all - have taken a lot with them.
Designer Sarah Winter
Projection Designer Nathan Sibthorpe
Composer Sean Foran
Cast includes: Bryan Probets (Hydra, The 39 Steps)
Queensland Theatre Premiere | Winner QPDA 2018-19
Sam Strong says: "The Holidays was the deserved winner of the prestigious Queensland Premier's Drama Award. David Megarrity's play completely charmed the judges with its beautifully whimsical and deeply recognisable exploration of the relationship between a son, his father and his grandfather. The Holidays continues Queensland Theatre's tradition of programming for families that proved so successful with Storm Boy. Bridget Boyle is the director with the biggest heart in Australia and here she gets to team up with her long-time collaborator David Megarrity as well as Queensland Theatre Royalty, Bryan Probets. With its multi-sensory approach and touching magic, The Holidays promises to be unlike anything we have seen on a Queensland Theatre stage before."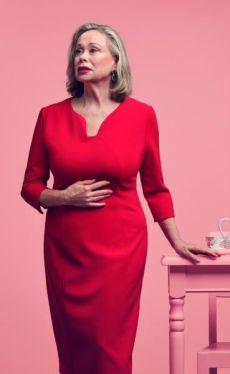 The Children
1st – 29th August at the Cremorne Theatre, QPAC
By Lucy Kirkwood | Directed by Zoe Tuffin
What's our responsibility to the future? Chernobyl. Fukushima. Three Mile Island. Names all loaded with dread to this day. But what if the fallout from any one of those incidents had been much, much worse? Hazel and Robin are two retired nuclear scientists living in a cottage on the English coast, still haunted by a disaster at the power station where they used to work, and still living in fear of each click of the Geiger counter. Clutching at normality, they farm, or do yoga, or do their best to keep in touch with the world at large, which has descended into chaos after the apocalypse at the reactor. When an old colleague turns up at their door, the couple are forced to confront an uncomfortable truth. The Children is an intense, slow-burning drama by one of the UK's hottest young playwrights.
Playwright Lucy Kirkwood was inspired to write the play by the 2011 Fukushima nuclear disaster in Japan.
Designer Adam Gardnir
Lighting Designer Christine Felmingham
Composer/Sound Designer Wil Hughes
Cast includes: Christine Amor (Quartet, The School of Arts), Toni Scanlan (Once in Royal David's City, Crownies)
Sam Strong says: "English writer Lucy Kirkwood's play has been a hit in London, Sydney, Melbourne and everywhere else it has played. That's no surprise as it combines the 'best of British' playwriting – the atmospheric comedy of Pinter with the state of the nation politics of David Hare. The Children is also a wonderful vehicle for established actors and I'm thrilled to welcome Christine Amor and Toni Scanlan back to the company. I'm also delighted that we are producing Zoe Tuffin's mainstage directorial debut. Zoe has impressed with her combination of theatrical flair and forensic attention to detail and I can't wait to see what she does with this slow burn thriller of ideas."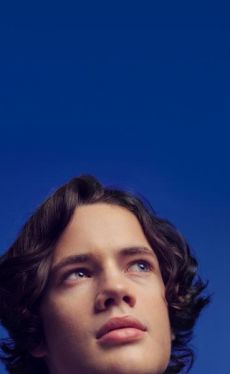 Trent Dalton's
Boy Swallows Universe
29th August – 19th September at the Playhouse, QPAC
Adapted for the stage by Tim McGarry | Directed by Sam Strong
The blockbuster Australian novel bursts onto the stage. Eli Bell's childhood in the outer Brisbane suburbs is far from the idyllic 1980s haze some kids would remember. His alcoholic dad has shot through, his ex-druggie mum is in jail, his stepfather's dealing heroin, his brother Gus is a mute who swirls cryptic messages in the air with his finger, and his babysitter Slim is a convicted killer and infamous escapee from Boggo Road Gaol. Beset by chaos on all sides, a run-in with the local crime king and his henchman sets the 13 year old with the old soul on a journey to find out what kind of a man he is going to be.
Boy Swallows Universe is adapted from the novel loosely based on Brisbane author Trent Dalton's own childhood. It's a story of magic and madness, of beauty and brutality, of joy and heartbreak, and of the power of love to triumph over the darkest of circumstances.
Designer Renée Mulder
Lighting Designer Ben Hughes
Composer/Sound Designer Steve Francis
Video Designer Craig Wilkinson
Movement Director Nerida Matthaei
Queensland Theatre and Brisbane Festival Premiere. Made possible by the generous support of the Visionaries Landmark Productions Fund
Sam Strong says: "This is the theatrical event of 2020. Boy Swallows Universe needs no introduction since Trent Dalton's quintessential Brisbane coming of age novel swept Australia like a tidal wave. Working closely with myself and Trent Dalton, playwright Tim McGarry has done an extraordinary job of adapting Boy Swallows Universe for the stage – retaining the rough poetry of Trent's language, capturing his flair for unforgettable set pieces, and maintaining the incredible velocity of the story. I can't wait to bring this magnificent story to life in a way that only the theatre can."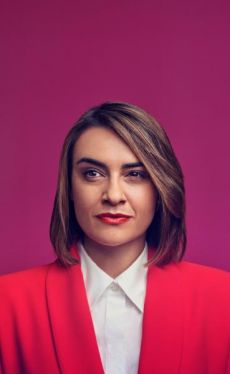 Prima Facie
8th -31st October at the Bille Brown Theatre
By Suzie Miller | Directed by Lee Lewis
A tour de force indictment of the legal system. For criminal lawyer Tessa, the law is a thrilling game that she loves to win, taking no prisoners. She has fought every step of the way for her position, and she's the best there is. Her feelings have no place in her work - just the rules. That's why, even when she's called upon to defend men accused of sexually assaulting women, she detaches her feminism and her compassion in the cut and thrust of the courtroom. But when Tessa finds herself on the other side of the bar - as a victim - the system she thought she had mastered starts working against her. Suzie Miller's urgent, gripping one-woman show combines wry humour, raw emotion and an unforgettable character. In a post-#MeToo world, it's a stinging rebuke to a flawed legal system, and a clarion call to change the rules.
Playwright Suzie Miller's Prima Facie won the 2018 Griffin Award, for an outstanding play or performance text that demonstrates an authentic, inventive and contemporary Australian voice.
Before she became a playwright, Suzie Miller worked as a human rights lawyer specialising in children's rights, Indigenous rights and in public interest law.
Designer Renée Mulder
Lighting Designer Trent Suidgeest
Composer/Sound Designer Paul Charlier
Cast includes: Sheridan Harbridge (Calamity Jane, Muriel's Wedding the Musical)
A Griffin Theatre Company Production
Sam Strong says: "Prima Facie is classic new playwriting – an urgent examination of an issue that screams loudly for change. But as important as it is, this is also riveting theatre. Not only that, but it's a vehicle for one of the most incredible performances you will see all year. Triple-threat performer Sheridan Harbridge brings her dramatic monologue A-game to the performance of her career. Sheridan completely inhabits lawyer Tessa – relishing her wit, unleashing her ambition, and diving deep into her pain. Suzie Miller's writing is well known to Brisbane audiences from her work at La Boite and as a finalist in the Queensland Premier's Drama Award. Brisbane is also no stranger to the award-winning direction of Lee Lewis, who last joined us for the 2017 QPDA winner: Rice. Prima Facie has already conquered Sydney. In 2020 it will conquer Brisbane and the rest of Australia."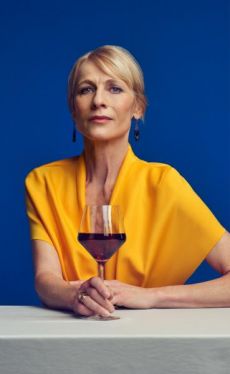 Phaedra
14th November – 5th December at the Bille Brown Theatre
By Katherine Lyall-Watson | Directed by Caroline Dunphy
Classic tragedy turns hilarious farce in Queensland. It's the not-too-distant future, and with a defiant cry of QUEENSLANDER!, we've broken away. Again. First Lady Phaedra and President Theseus are building a mighty wall along Queensland's southern border to keep the 'filthy' Newies from our gates. When Theseus takes off with the triumphant Broncos on a morale-boosting tour, Phaedra is left alone to run the country and look after Theseus' teenage son, Hip, newly arrived from boarding school. Hip's arrival stirs something in Phaedra she never expected and when Hip's mother shows up on the doorstep, too … well you know what they say about Queensland. Beautiful one day, tragic the next. From the minds of Queensland's own Belloo Creative, this roaringly funny reimagining of an ancient myth is at once a biting political satire, and a timely wake-up call to our home state.
The last time Queensland "seceded" was from New South Wales in the 1800s. Queen Victoria signed the letters patent on June 6, 1859, and on December 10, the first Governor George Bowen proclaimed the formal separation of the colony. The first dramatic record we have of Phaedra is in Euripides' Hippolytus in 428 BC.
Cast includes: Angie Milliken (Death of a Salesman, MDA)
Queensland Theatre Premiere
Sam Strong says: "This time last year we announced that our resident company in 2019 and 2020 would be Brisbane's own Feminist Collective: Belloo Creative. Since then, they have been working away on multiple projects. Now, we get to announce what they will bring to the Queensland Mainstage in 2020: Phaedra. Phaedra is one of those genuinely timeless classics, beginning in Ancient Greece and finding expression is pretty much every era since, from the French Neo-Classical Tragedy of Racine to Helen Mirren launching NT Live in the 21st Century. Now, this ancient tale gets a very contemporary Queensland spin. Not only is it set in an imagined Brisbane of the future, but Belloo have twisted this classic tragedy into an urgent farce. Fierce and funny, Phaedra is the story Queensland needs right now."