After a brief media peek at some of the songs from Legally Blonde The Musical, just prior to the first preview performance on Friday September 21, Stage Whispers' Neil Litchfield had the chance to chat with Renee Burleigh, Ashlea Pyke and Chloe Zuel, who play Elle's sorority sisters Margot, Serena and Pila.
Chatting in the theatre, just after seeing Renee, Ashlea and Chloe performing in what I'm certain will be some of Legally Blonde's showstoppers, we took a few moments to look back to auditions for the show, before chatting about personal rehearsal highlights.
"We auditioned for the show 14 months ago," Renee (Margot) said, "so it's been a long time coming."
"I was originally auditioning for Elle, or an Elle cover," Ashlea (Serena) chimed in. I never initially auditioned for this role, so I thought it was all over, and I hadn't got the show. Then two or three months later I got a call to say would you be interested in auditioning for a different role. I really, really wanted to be a part of the show, so to know that there was another opportunity out there was super-exciting. I did one audition, then found out a couple of weeks late. I was so ecstatic."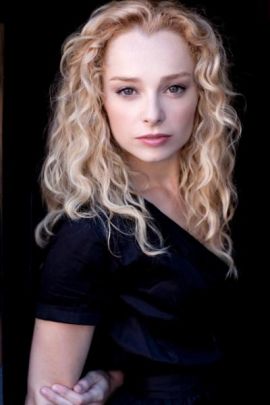 "What made you want to be in the show so much?" I asked.
"The music," Ashlea said. "It's just really vibrant. And it's such a great show for girls. We get to take charge and really have a great time on stage."
"I find myself singing it throughout the day, not meaning to, but it just goes through my head. I can't get it out," Chloe (Pila) added.
"Are there any particular songs stuck in there?" I asked
"There's a couple, and they're not my songs," Chloe continued. "They're Elle's songs – her ballad, and So Much Better. They've got a good beat, and they're fun to sing. I'd love to be Elle, but I don't really look right."
"Insert (colour) here," Renee popped in, laughing.
"And the message of the show was really drilled in to us by the director," Ashlea added. "It becomes obvious that it's about acceptance, and it's just got a nice energy and a nice message, which means that the company has kind of inhabited that as well."
"There's an amazing bond between all of us already," Chloe continued."We all get on so well. We like coming to work and hanging out with each other. We're all finding moments to catch up after the show … before the show."
"And what have your personal highlights been during rehearsals?" I asked.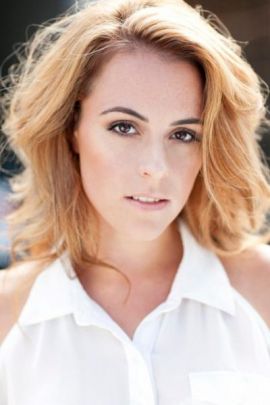 "For me it's been dog training, " Renee replied. "I have a section of the show where I have a conversation with the dog, so every morning I've had dog training, and that's been a really interesting experience. It keeps you on your toes too, now that we're in show mode. We know we've got an audience going 'ohhh' every time the dog runs onto the stage. You don't know how the dog is going to react. At the end of the day it's an animal, so it's about being ready to be on your toes. Going through rehearsals, when you're getting into the run of it, it's not just thinking about your own performance; for me it was having to think, how am I going to make this work with the dog? That was interesting, I've never had to work with that before.
"They're just the cutest little things. It's been pretty cool. Only Lucy and I are allowed to give the Chihuahuas treats because they've got to have that bond with us. So it's pretty nice being able to come in to work and just play with the puppies and give them treats."
"For me, the skipping was awesome, Chloe said. "It really is a skill. There's the Whipped into Shape number, so all throughout rehearsals we did an hour of skipping every morning. It was for stamina, because you need stamina to sing these songs in the show, as well as learning the Whipped into Shape number, as well as learning the trick skipping. I found that really interesting, and it's nice to be learning a new skill. I also understudy Brooke, so I've really been watching her closely and trying to learn exactly what she is doing for that skipping number, because it's really hard.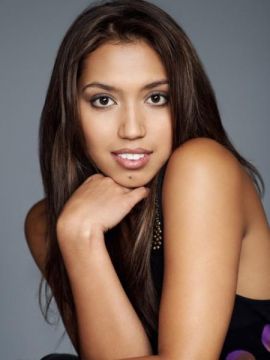 "It's so much fun. We come in to work and get paid to exercise."
"I was so excited to be in the show, but there's a little selfish part for me about going to rehearsals," Ashlea confessed, "because I've got a little three-year-old son at home and I've had the last twelve months as a stay-at-home mum before we started rehearsals. So for me it's like - back in the grown-up world, escaping, talking, not baby talk. It's been really nice to be working again. I'm excited to be working again and back on the stage."
"And what do you thing he'll love about the show?" I asked.
"I think he'll just be into the colour and movement. He likes to have a sing at home with me. He won't really follow the story, but he'll be very excited to see me on stage, that's for sure."
"Has he seen you on stage before?" I asked.
"He saw me in Hairspray. He had a whole row to himself, so there was a bit of dancing going on, and he stood up on his chair at the end and clapped, so he thought it was great."
Images: Renee Burleigh, Ashlea Pyke and Chloe Zuel check out Stage Whispers, and top to bottom in the same order.
Legally Blonde The Musical began previews at Sydney's Lyric Theatre on September 21, 2012, ahead of opening night on October 4.
Brisbane season - from March 14 2013 - Lyric Theatre, QPAC
Melbourne season from May 9, 2013
Other Legally Blonde Coverage
Australian Cast of Legally Blonde Announced