West End star, Scarlett Strallen, who has played Mary Poppins in the musical's London and New York productions, has flown into Sydney to join the Mary Poppins company.
She will take over the role of Mary Poppins from Verity Hunt-Ballard for eight weeks – from Wednesday, October 5 to Sunday November 27 – allowing Verity to take a break before she begins the Brisbane season of Mary Poppins.
Scarlett, who comes from a distinguished theatrical family, will now have the unique distinction of appearing in productions of Mary Poppinsin three countries.
'It's a thrill to be playing Mary in Sydney. Every performance when I fly over the audience I feel as if it's the last time,' Scarlett says, 'but Mary, always returns, doesn't she? It's such an emotional moment for me that I weep a little at the end of every show.
'I'm excited to be part of the Aussie production with its wonderful cast.'
Will she find Australia and Australian audiences something of a culture shock? 'Not really. I grew up with Neighbours – Toadie was my favourite – so the accent and the Aussie way of life is very familiar.
'And I have another – more tenuous and bizarre - link to Australia. My Godfather, Christopher Biggins [the British actor and media personality] won the game show I'm a Celebrity... Get Me Out of Here a few years ago when it was set in Australia at places called Croc Creek and Snake Rock. A long way from Ramsay St.'
Scarlett is one of four daughters of show business parents. Her aunt is Bonnie Langford, the noted West End and Broadway performer and her sister, Summer Strallen, took over the role of Meg Giry in the London production of Love Never Dies.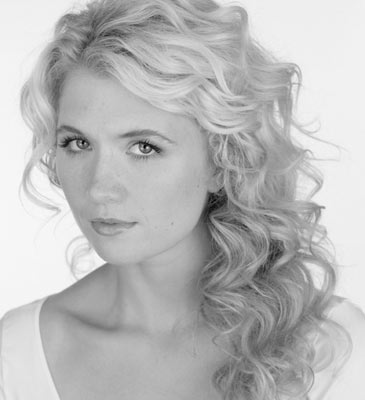 Scarlett trained at Arts Educational and the London Studio Centre.
Her theatre credits include the role of Kathy Selden in Singin' In The Rain at Chichester Festival Theatre, Clara in Passion at Donmar Warehouse, the title role in Mary Poppins on Broadway, a role she also played in the West End. Prior to that she played Marian in The Music Man at Chichester Festival Theatre. She has worked for the Royal Shakespeare Company playing Anne Page in Merry Wives Of Windsor. Her performance of Josephine at Regents Park Open Air Theatre in HMS Pinafore won her an Olivier nomination. Other productions at Regents Park include Cymbeline and Twelfth Night, Truly Scrumptious in Chitty Chitty Bang Bang (London Palladium), and original casts of Mamma Mia! (Prince Edward), The Witches Of Eastwick (Theatre Royal, Drury Lane) And Peggy Sue Got Married (Shaftesbury).
Film and television include: Kevin Spacey's movie Beyond The Sea, No Sweat! (Jassy Pinkerton) for the BBC. Mary Poppins in the BBC production celebrating HM Queen Elizabeth's 80th birthday
Images: Top - Scarlett Strallen and Adam Fiorentino in Mary Poppins on Broadway. Photographer: Joan Marcus. Lower - Scarlett Strallen.
To keep up with the latest news and reviews at Stage Whispers, click here to like us on Facebook, or follow us on Twitter.
Our earlier Mary Poppins articles and videos
Mary Poppins Solves Philip Quast's Mid-life Crisis
Practically Perfect in Every Way
Sydney Rehearsal Preview Video.