Cairns Theatre Company Lights Up North Queensland.
Established in Cairns in 1992, the JUTE Theatre is a professional theatre company committed to telling new stories that stimulate the mind and lift the heart.
It is now a significant regional theatre company, well known for driving the development, co-production, national and international touring of contemporary Australian plays.
It recently completed an overhaul of the JUTE black box theatre. Philips Selecon SPX won the contract.
The local supplier was Graeme Hicks, owner of The Production Shop.
"There were a few raised eyebrows around the place when the order came in and we saw the required delivery date; to say it was going to be a little tight is something of an understatement, but as ever, and with very little persuasion, our friends in Auckland came through and the fixtures were built and delivered in record time, which is especially impressive considering the global demand for the SPX," he said.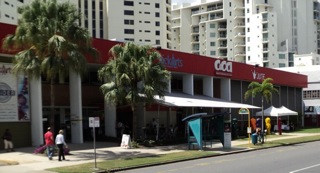 Included in the order were a large number of recently released Philips Selecon SPX ellipsoidal Zoomspots, 30x 15-35 and 20 x 25-50 Zoomspots, 16 each of the 19 and 36 Fixed Beam models, making the JUTE Theatre the first venue in Australia to have them up and running alongside 30 x Rama HP Fresnels, 6 X Rama HP PCs and 4 x Aurora Cycs.
George Meijer juggled his day job as Technical Production Coordinator at QUT Creative Industries with designing for the world premier of 'Blackbird' at JUTE.
He is impressed with the results.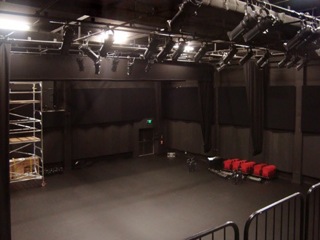 "The (Selecon) fixtures are lightweight and easy to focus – and the quality of light output was just great... What I liked about the new SPX's was the lack of light spill. We've really reached some fine specificity in fixture design nowadays, haven't we – when we don't have to worry about that? BUT – I really didn't think that I was going to get that intensity from an 800W lamp – truly! Very Impressive."