Can Small Theatres Afford LED?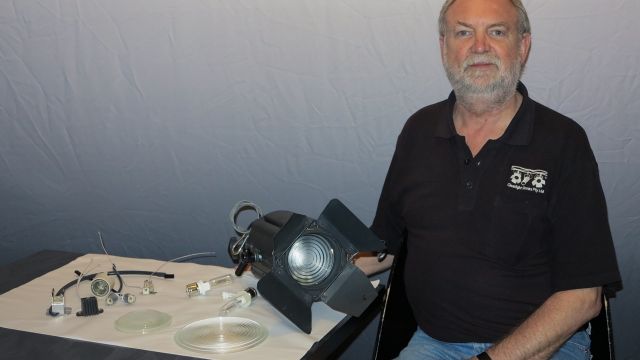 John McKissock from Clearlight Shows recommends that small theatre companies keep their traditional tungsten lights going for as long as possible.
The speed with which LED lighting is developing is increasing every year, yet the cost to change over to the new technology is still prohibitive for many theatres. In the long term we will all be using LED to light our shows, but in the short term the following is worth considering, prior to making the big jump.
Today there are a huge range of products available to us and all lighting manufacturers have LED products available, from moving lights to fresnel and profile spots, par cans and cyc floods. The challenge is to find the right products for your space within a budget. From my experience, in over 40 years in the industry, the reality is you get what you pay for and the trap is to try to get more fixtures for whatever your budget is, rather than look at the investment over several years and purchase products that will give years of trouble-free use.
In April I attended the Prolight and Sound show in Frankfurt and the range of products available from dozens of manufacturers was unbelievable. There were so many copy products that even with my experience I found it difficult to pick what was value for money. In Australia we have good brands that are at a premium cost, then so many look-alike Chinese copies at a fraction of the price.
The best way to deal with this is to rely on an independent supplier to match the best product to your theatre and consider transitioning to LED over a five year plus period. I suggest looking at what fixtures use the highest wattage lamps and consider replacing them first. Then look at what wash fixtures could be replaced for your basic colour washes.
Many companies push colour changing profile spots for your front of house rig, and these are great, but most designers use a cool and warm colour to light the stage, so consider the cost difference between two warm white only LEDs or half the number of colour changing LEDs.
One of the most important considerations is the consistency between the colour batches with the same product. If you buy two cheap LED pars this year don't expect that next year you will get the same matching colours from the same brand when you buy the next two. It is very important to pick brands that calibrate their colours so that you can spread your purchase over several years.
If your budget is very tight, consider some basic maintenance to your existing rig. This is a fraction of the cost of your total replacement and can help give you time to transition to LED over a longer timeline. Replacement of the lamp base, if it is showing signs of blackening or arcing, could save you money on lamps that are failing early due to faulty lamp bases.
There are still lamps and lamp bases available for most fixtures, so this is worth considering for the short term.
John McKissock is the founder of Clearlight Shows - Lighting Sale and Hire. http://clearlight.com.au/