Can You Hear The People Sing?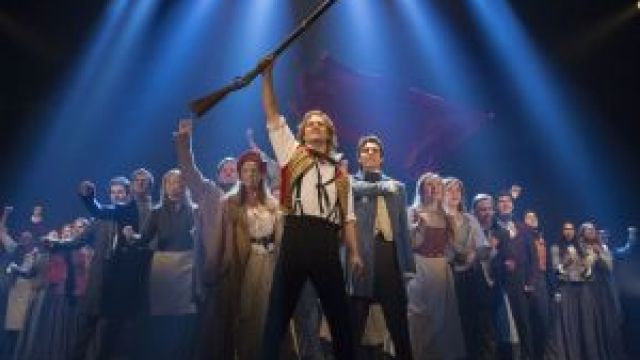 System Sound reflects on the changes in audio technology since Les Misérables was first in Australia.
Les Misérables is back; over 25 years after the first Australian production opened at the Theatre Royal, Sydney, this acclaimed new production opened at Melbourne's Her Majesty's Theatre on July 3rd.
Theatre sound company System Sound Pty Ltd (in its 35th year) is contracted to provide Sound, Communications and CCTV facilities for the production tour, having done the same for all of the Cameron Mackintosh productions of Les Mis around Australasia.
The original Australian production, in 1987, as on the West End and Broadway, was state of the art in sound design for its time - and not surprisingly, the technology has changed immensely since then.
Mixing Console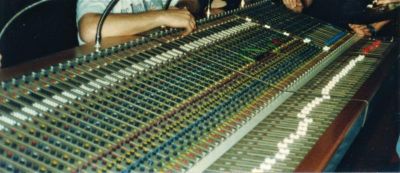 Then: Live theatre mixing consoles were not computer assisted, and the console of choice, the world over was a Cadac "E-type" – an analogue console of the highest audio quality, and specifically designed for the needs of theatre sound production.
Now: Not surprisingly, the mixing console of choice is now digital – a Digico SD7T – fibre-optic linked to the stage and orchestra pit.
Radio Microphones
Then: The cast were "miked" with only 16 channels of Micron radio mics, to cover every utterance of the 40 or so performers. The two System Sound radio techs backstage had an extremely busy plot involving moving transmitters from person to person with 67 "pack changes" through the show – and the operator had to manage the many gain and EQ changes with an equally complex plotted libretto to work from – without computer assistance.
Now: A brand new system of 40 channels of Sennheiser radio mics has been provided by System, for much more exacting control - but the art of mixing still requires the operator to be "on" for every second of the performance.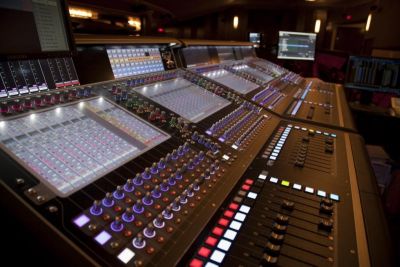 Speakers
Then: Meyer Sound speakers were the choice of preference for the then Sound Designer, Andrew Bruce – a modest sound system by current standards, but a great sound even then.
Now: Meyer Sound loudspeakers are again, Designer Mick Potter's choice – this time, though, the current M'Elodie line array systems – this suits System Sound very well, as they use of these in many theatre productions. These 4m high arrays are hidden in the scenic design.
What also now contributes greatly to the more immersive sound-production experience, are the 158 Delay and Surround Sound speakers called for.
System has worked with Matthew Peckham at Her Majesty's to install permanently, the wiring, mounting points and patching to facilitate the easy installation of just about any type of active or passive speaker in any configuration of delay/surround design at Her Majesty's for years to come.
For Les Misérables, System has provided 158 D&B speakers and associated amplifiers, temporarily installed.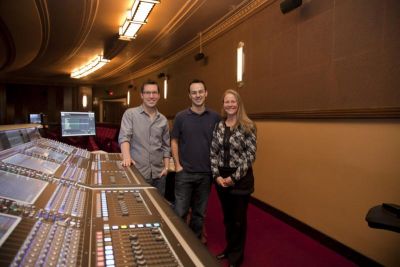 System Sound will provide all equipment, installation, operation and maintenance throughout the tour.
Sound Designer: Mick Potter.
Associate Sound Designer: Shelly Lee
Head of Sound: Alan Lugger
Second Engineer: Evan Drill
Radio Tech: Que Nguyen.
Production Image: One Day More - Australian cast 2014. Photographer: Matt Murphy. Mixing console at Les Misérables Sydney Bump in Oct 1987; Digital console 2014, & Associate Designers Adam Fisher & Shelly Lee flanking Head Tech Alan Lugger at Her Majesty's Theatre, Melbourne in 2014.
More Reading