Dazzling Club Lights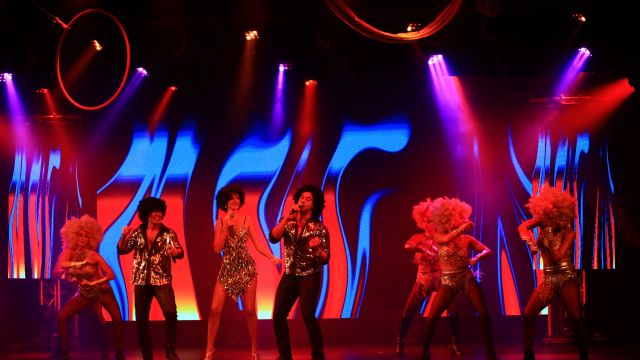 Souths Juniors' Leagues Club was rocking to Hot Boogie Nights recently, blending Disco- Burlesque and Circus artistry with dazzling disco songs.
18 XMLite 915Z matrix LED moving heads were supplied by Phantos Lighting for their outstanding color blending, 10-50° zoom, pixel mappable LED cells, and fast infinite Pan/Tilt.
Lighting designer Paul Kirk has been using them a lot and he loves them.
"The pixel mapping really helps me to create various effects efficiently. I could just run a video across the fixtures. The lights are quiet, fast and very powerful for their size. I am only running them at 70% output".
For more details visit www.phantos.com.au