Keeps on Dashin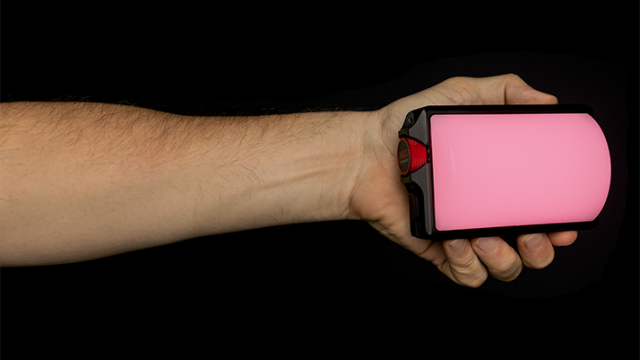 Ross Hopkins from Creative Film and TV highly recommends a new hand held LED light, the Rosco DMG Dash.
Don't let its small size fool you, the battery-operated DMG DASH can produce up to 500 lumens of output – all from a fixture that fits in the palm of your hand.
DMG DASH features Rosco's patented six-chip MIX® Technology – enabling it to produce the same color-quality and True Rosco Color™ gel matches that other MIX lights do!
Each DMG DASH Kit ships with a set of beam-shaping accessories, including a flat diffuser panel, dome diffuser, eggcrate, and a gel holder for adding any Rosco gel or diffusion material desired
DMG DASH is controlled from its onboard user interface, via the free myMIX® mobile app, or through optional wireless DMX by LumenRadio to provide CRMX and W-DMX control.
The DMG DASH Quad Kit includes four fixtures and four sets of accessories. The kit also includes a DMG DASH LINK that can connect all four lights together into one unit!
It takes a thrashin' and keeps on DASHIN'. DMG DASH is constructed from a lightweight aluminum alloy to provide a shock-resistant and weatherproof housing.