Lighting in 3D and Stage Disaster Lead Entech Connect.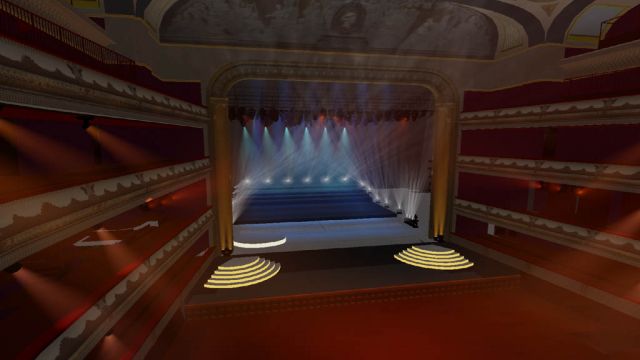 Melbourne's first sound and light expo for a decade will have some fascinating speakers and debates for the technically minded. ENTECH CONNECT is being staged at the Melbourne Park Function Centre on July 18 and 19, 2012.
James Simpson, Lighting Visualiser at the Royal Opera House in London, will make the keynote address titled Lighting Visualisation at The Royal Opera House, Smart Design in 3D Theatre.
The session is targeted at lighting designers, lighting programmers and production managers. James believes that lighting visualisation can play a huge role in the creative process, giving lighting designers and the production team a chance to work on their productions in a virtual environment before going to stage. James has developed a system that every department in the company can use, including some that you would not expect such as box office, camera operators and automation.
Anatomy of a Stage Disaster
Line by line forensic breakup of the Indiana Stage Roof Collapse
One of the hot topics of discussion recently has been the Indiana State Fair stage collapse, that killed seven people and injured over 40 when the entire stage roof (11 tonnes) with production (22 tonnes) collapsed on the audience during what is now seen to be a fairly benign storm event.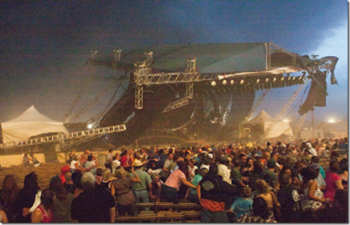 ENTECH-CONNECT will host the debate the industry needs to have. 2,000 pages of extensive engineering and site logistic analysis of the Indiana disaster are dissected into must-know chunks.
This is an essential professional development event; an industry briefing to distribute the very latest findings on the chronology of a terrible disaster of a kind which could happen in Australia if we are complacent.
The seminar will be led by CX magazine's Julius Grafton.
There are plenty of other seminars on offer including rigging and lighting for television.
Live Sound is also on offer. In this session, top practitioners will offer their most important tips for delivering a live show with maximum audience impact. Discussion will cover all aspects of doing a gig from sound systems, both temporary and fixed for large scale events, installation to venue capabilities / limitations and how to handle them and interacting with the client or band. It will include insights into new equipment and software technology.
To pre-register visit www.entechconnect.com.au