Lighting Up Stages for 50 Years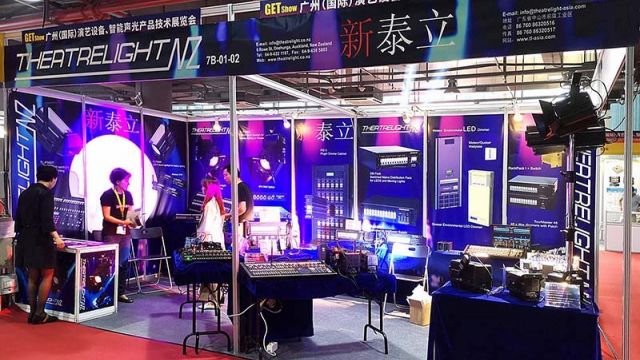 From a small company established in Wellington, Theatrelight NZ has moved with the times to supply LED lights to the world. Phillip Dexter turns the spotlight onto TheatreLightNZ
In 1972, Rex Gilfillan established Theatrelight NZ with his first commission to supply stage lighting control, dimmers and sound mixers to the (then under construction) Hannah Playhouse, also to be known as 'Downstage' in Wellington. Opening night in 1973 was a huge success, with considerable interest shown in these innovative, high quality locally made products.
In 1977, as demand outstripped the company's Wellington factory capacity, Theatrelight moved to larger premises in Auckland.
Theatrelight has gone on to provide dimmers and control boards to most of New Zealand's iconic performance venues - from Concert Halls, Theatres and Television New Zealand and TV3 studios, through to amateur theatres, school halls and drama rooms.
In the 1980s Theatrelight began its first exports to Australia and quickly opened up markets throughout South East Asia and beyond.
Today Theatrelight equipment is sold around the world, and although this success has required ongoing expansion in manufacturing internationally, no compromise has been made to the quality and value the products deliver.
Theatrelight wireless and wired DMX 512 and Ethernet distribution nodes and splitters have also become firm favorites with the film industry. Most major international and local films employ TL DMX distribution within New Zealand's outstanding film industry.
In 2015 Theatrelight designers turned their expertise to the evolving revolution of stage lighting through the application of LED light technology. The current range of single and multi-colour stage Fresnel and Profile spotlights are cleverly designed with high end optic control, while being affordable to all - from drama rooms to large scale theatres. These luminaires have also become favorites in TV studios, from TV3's The Project to the recent season of Lego Masters.
These lanterns are designed for 'lighting not landfill', so have replaceable LED light engines for when the expected 20,000 hours are exceeded. Like all Theatrelight products, the lights are designed to be serviceable with spare parts locally available if ever needed.
Due to their competitive pricing and high output, these lanterns have proved very popular in theatres and schools. To arrange a demo, talk to your local Theatrelight agent in New Zealand or Show Technology in Australia.
In the field of dimmers, Theatrelight's new RackPack-Switch 12 channel dimmer pack helps theatres make the transition from tungsten stage lighting to LED over time. Each dimming channel has an associate switch to lock out the dimmer and provide mains power. Because the switching of the dimmer channel from dim to mains power is carried out at the rack rather than at the lighting board, there is no chance of accidentally setting a mains power channel to dim and damaging expensive equipment via the control board.
Recent major installs included 40 units in the Theatre Royal, Christchurch and 20 units to the Life Church Auckland. RackPack–Switch has proved one our most popular dimmers ever made, with sales outstripping all other models currently available.
There will be very few technical users who have not encountered Theatrelight dimmers, control boards or lights and we thank you for your support over the past 50 years. Here's to the next 50!
Phillip Dexter is a lighting designer, and a member of the sales team at Theatrelight NZ.