A New Outlook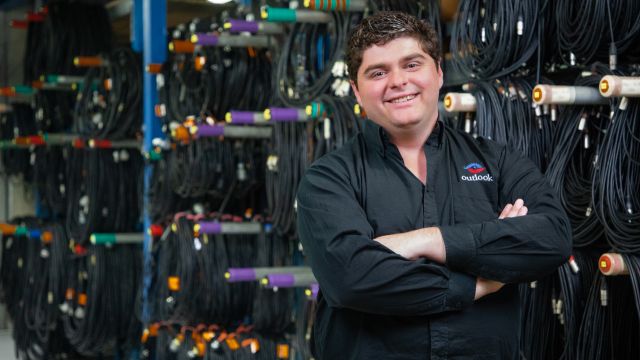 One of Melbourne's largest audio companies – Outlook Communications – has a new owner and a new direction that includes lighting. Company founder Greg Ginger sold his business to his long-term employee Jack Jones in January, after providing audio services to schools, amateur theatres, sports and festival clients for 30 years.
Operating from a warehouse in Preston, clients ranged from the M2006 Commonwealth Games and the F1 Grand Prix to high school musicals.
Mr Ginger is concentrating on a new business called 61 productions, which focusses on professional theatre and musical productions.
Outlook Communications is now offering integrated sound and light services to customers.
"A lot of our school clients are enjoying being able to lock in a price for audio and lighting," Mr Jones said.
The new direction for Outlook Communications was showcased last year at the Nati Frinj Biennale. The Frinj festival takes place every two years in a town called Natimuk, a regional town with a population of 500.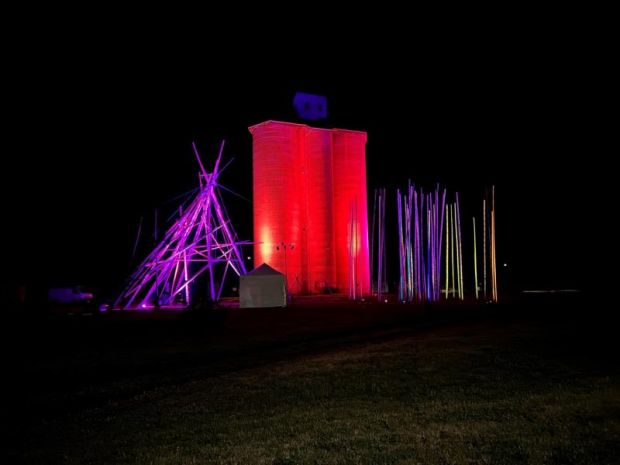 Outlook was the technical supplier, managing the technical aspects across the whole festival including lighting and sound across all the venues.
The systems ranged from a basic PA to the system that was used for the main draw card of this year's event, the lighting of giant silos.
The "bamboo exquisite tower moment" was a community lead project. The brief was to create "a bamboo tower that sits with hammocks strung up high, slacklines cut across the night sky."
Patrons of the festival were challenged to consider "who put them there and what might come out to play on the Tower once darkness falls."
Outlook supplied a full Funktion-one res 1.5 system from the resolution series with minibass 212 subs from the bass series and a full mc2 amp kit.
The PA system, designed by Greg Ginger, supported the artful composition created by Russell Goldsmith, a highly respected Victorian based composer.
The full lighting rig was supplied by Outlook and designed by Jack Jones.
Outlook supplied 12 Horizon 300 wash movers, which gave the design a high-performance LED moving head.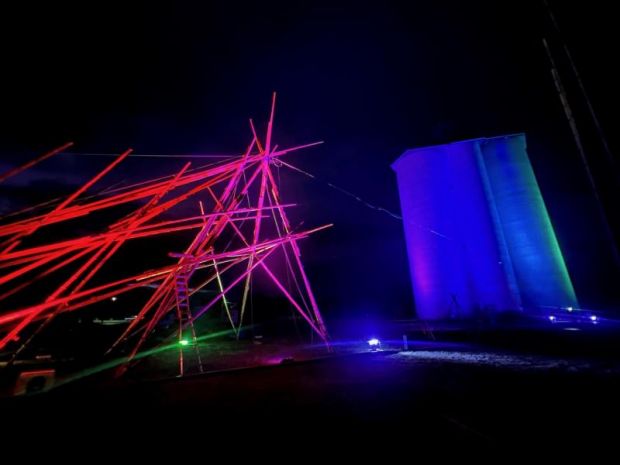 A versatile unit, the Horizon 300 can fill the roles of multiple fixtures. That's because it combines both wash and beaming functions all into one compact, easy to manage light weight fixture.
In the rig there were also 8 IP rated RGBW DMX controllable flood lights. The final fixture was 18 chauvet Freedom flex H4 IP, which is a battery operated, wireless dmx, RGBAW+UV fixture which is an amazing product as it's 100 percent wireless. The whole production was programmed and operated on an ETC ion 6k.
The show had over 1000 people attend the performance and bought the whole community together. Outlook strives to provide innovative technical solutions for theatrical productions, concerts and events.
Contact Outlook now for your upcoming event. info@outlookcomms.com.au