Sound Advice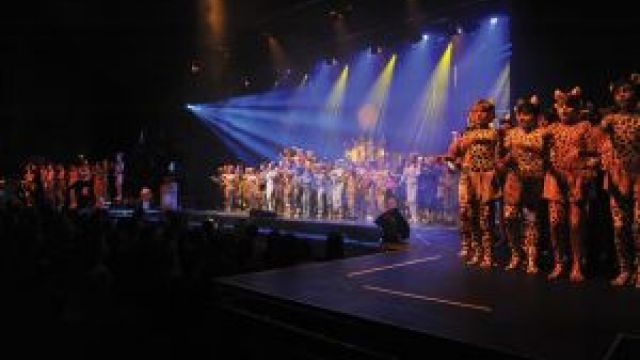 Audiences are more demanding than ever to hear everything on stage. Leading audio companies Loud and Clear in Sydney and LSS Productions in Melbourne share their tips on getting the best results from school musicals with large casts.
David Betterridge from Loud and Clear says "getting the information from schools to allow us to help them is the first hurdle."
He says the more detail provided about production requirements, rehearsal and production schedules, set drawings, cast lists, the script and any changes to the script the better.
"We might have done The Sound of Music 50 times, but it is useful to know if there is no solo for Mother Superior because she can't sing.
"Some of the schools are very sophisticated. They might even have a production manager who can effectively manage lighting, costumes and sets."
Others, he says, are not so sophisticated.
"They don't give any information until I scream at them. They forget things, even though they have been doing a show for five years."
A percentage of schools perform at the their own venue, whilst others use professional theatre spaces.
"Good scheduling is needed in a professional venue, but it's also important at a school to know when to say pack up, as the younger kids want to go home at a certain time.
"It is a complicated animal to wrestle with different departments asking for rehearsal time."
He says a good example is Reddam House, a private school which recently staged Cats.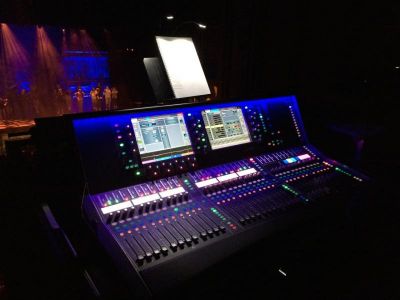 The school provided his company with the layout of the orchestra pit in advance to help his company work out a microphone plot.
"Schools need to understand the implications of adding characters (or dividing one part amongst a few cast members ) as it requires more microphones, a bigger mixing desk and more staff."
Otherwise he says the bill goes up like a poker machine.
"I suggest school teachers resist giving everyone a sing. Give it to the best ones and let the others have a go next year."
Another key tip, he says, is adequate technical rehearsals.
"They need at least two or three to learn how it all goes together.
"Ten or fifteen years ago in schools and amateur theatres people tended not to be miked. Expectations are much higher these days."
******
Marcello Lo Ricco from LSS Productions in Melbourne is on the same wavelength about the need for detailed planning.
"I can't even quote without a production schedule. Labour is usually fifty percent of the cost," he said.
"When you are hiring from a professional sound company the crew needs to be booked well in advance, as they are always working on multiple shows at once."
Aside from labour costs, the number of radio microphones is a big determinant of the final cost.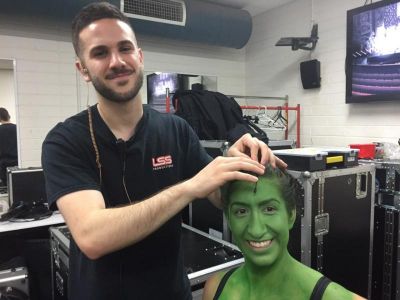 "Radio microphones are more reliable these days but they are still an expensive venture to get into.
"They are small and fragile, with consumable materials on a limited life span.
"Radio microphones live a tough life. Sweat gets into microphones, which just mutes the sound.
"If you are not careful you have to throw them away."
Marcello says a single unit comprising a receiver, transmitter and microphone can cost $500 but it can be as high as $5000.
He says most schools rent them.
"I have someone full time cleaning, testing and repairing radio microphones."
Another complication is antennae distribution.
"The more microphones there are, the more radio frequencies you need. Recently I had two theatres in one venue."