Time to Tango with New Intercom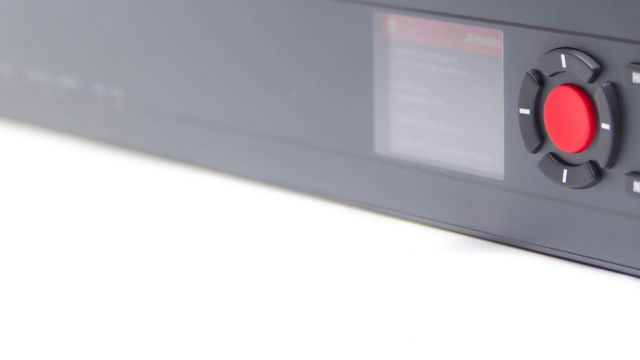 Tango is Riedel's first fully network-based expandable communications platform supporting both the RAVENNA/AES67 and AVB standards. With Tango, Riedel is extending its intercom product line with a comms platform that is suited for small to mid-size installations. The platform can easily be turned into a flexible, cost-efficient, and cutting-edge solution for a variety of communications uses.
With more and more broadcasters leveraging existing network infrastructures for signal delivery and management, Riedel has been working hard to provide products that let users choose the standards that they prefer. RAVENNA/AES67 and AVB compatibility has been the first step in giving customers plug-and-play simplicity on the standard of their choosing.
Tango also features two integrated Riedel Digital Partylines, two AES67 and AVB-compatible ports, two Ethernet ports, an option slot, and redundant power supplies.
Tangois equipped with a high-resolution, full-color, TFT display that ensures perfect readability at all times. The unit's intuitive front-panel controls simplify the recall of presets and adjustment of audio levels while its powerful hardware allows the system to grow through future applications.
By running different Riedel software solutions/applications on the same hardware, users can reduce operational costs, augment their workflow efficiency, and create more networking opportunities. Together, these benefits make for more powerful production and delivery environments.