Encore Costumes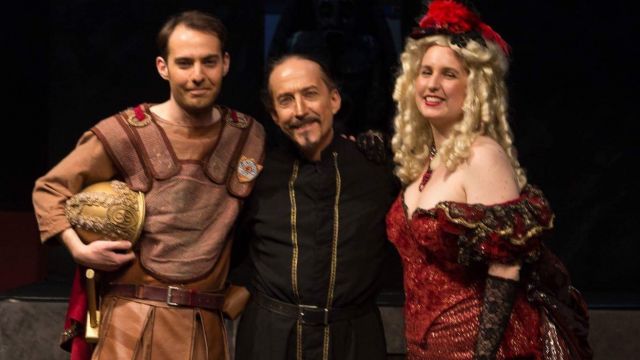 Who needs a new costume when you can refashion an old one? The Brisbane Arts Theatre is especially adept at keeping their costumes in pristine condition for re-use. It helps that the company stages plays in a series.
The company stages adaptations of Sir Terry Pratchett's Discworld stories, written for the stage by Stephen Briggs, one year after another.
Tallulah Grey, actor/director and President of the Board at Brisbane Arts Theatre said, "My father, John Grey, has been wearing his robe as the character of Vetinari since 2010. The robe has also made many appearances on stage in other shows, and Dad has worn it for at least five productions!
"The Commander Vimes uniform - worn by my brother Daniel Grey - has been in many different Discworld productions – (ranging from) Ancient Rome to Greece! Daniel wore it many years ago at the Nash Theatre at New Farm in a production of Oedipus, and the costume has been following him ever since!"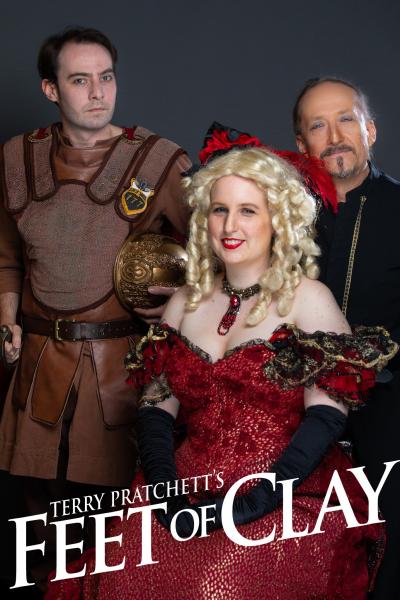 Tallulah tells us of a red dress that she wore as Rosie Palm in the group's productions of Men at Arms:
"That red dress has starred in productions in 2016, 2018 and 2020. It has also been worn by many other performers in various productions over the years. It has had so many edits!"
Find out more about the company's collection. https://www.artstheatre.com.au/about/wardrobe/