Protecting Sets and Props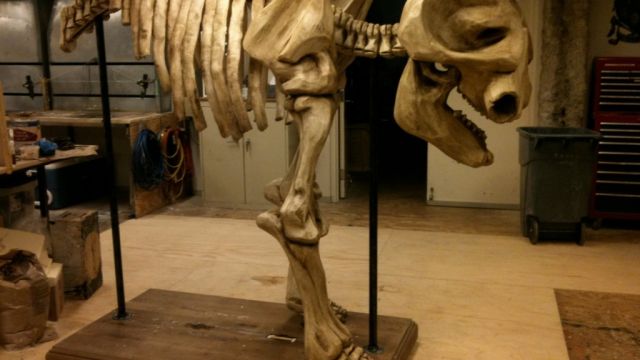 Creative Film and Theatre Solutions says FoamCoat is an under-rated product which theatres and schools should put on their shopping list.
It's a non-toxic, water-based coating for styrofoam and polystyrene foam, as well as other surfaces.
The company says FoamCoat provides a hard, durable finish that resists chipping and cracking, yet can be sanded smooth or carved to add detailing.
The flame retardant and water-resistant product is also used on primed wood, concrete block, primed fiberglass, papier mâché, muslin and many other materials.
Creative Film and Theatre Solutions' new business development manager Natasha Srbinovski is available to advise schools, theatres and universities on their upcoming projects.
Image: Read the story of how props artisan Haley Polak used Rosco FoamCoat to create a large mastodon skeleton for the Alley's world premiere of Elizabeth Egloff's play Ether Dome.