Choosing a Show … New Releases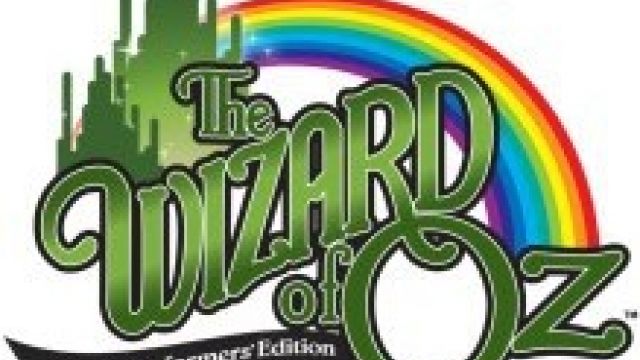 ORiGiN™ Theatrical.
One Hour Young Performers' Editions.
Wizard of Oz — Young Performers' Edition.
By L. Frank Baum. Music and Lyrics by Harold Arlen and E.Y. Harburg.
The Young Performers' Edition of The Wizard of Oz is specifically tailored for primary school and junior secondary school aged children.
Casting: 3 female, 4 male.
http://origintheatrical.com.au/work/8944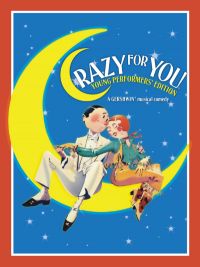 Crazy for You — Young Performers' Edition.
Music and Lyrics by George Gershwin and Ira Gershwin
Book by Ken Ludwig
It's a high-energy comedy which includes mistaken identity, plot twists, fabulous dance numbers and classic Gershwin music.
Casting: 5 female, 4 male.
http://origintheatrical.com.au/work/8941
Anything Goes — Young Performers' Edition... COMING SOON
For all of the above.
Royalty: Flat fee of only A$180.00 per performance for schools and small youth group productions with a seating capacity of up to 300 seats.
New Plays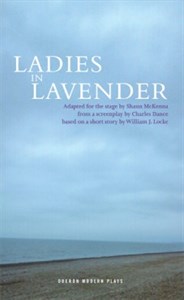 Ladies in Lavender
Adapted for the stage by Shaun McKenna; Based on the film written and directed by Charles Dance, from a short story by William J. Locke.
2M, 4F. Full Length Play, Drama.
Currently playing at The Ensemble in Sydney.
An evocative, heart-warming story of unfulfilled dreams and unrequited love.
When a handsome and talented young Polish violinist bound for America is washed ashore, the Widdington sisters take him under their wing and nurse him back to health.
New to ORiGiN from Playscripts
Game Of Tiaras
By Don Zolidis
10M, 9F (or 15M or F). Full Length Play, Comedy.
Combining the gut-wrenching plot twists of Game of Thrones and the soul-numbing despair of Shakespearean tragedy, this adaptation of King Lear will leave you dying with laughter as the body count mounts.
http://www.origintheatrical.com.au/work/8963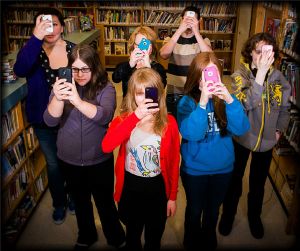 Selfie
By Bradley Hayward
1M, 3F (or 4M or F). Short Play, Dramatic Comedy, Contemporary.
It's senior year and problems are mounting for a group of high school students as they prepare for the future. Facing bullies, parents, pressure, sickness, and their own self-judgement, the characters search for ways to stand out.
http://www.origintheatrical.com.au/work/8966
Superheroes
By Ian McWethy
11M, 12F, 10M or F. Short Play, Comedy, Present Day, Contemporary.
Superheroes is a funny, fast-paced series of vignettes that explores how the caped crusaders deal with life in street clothes.
Hal Leonard Australia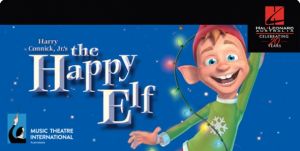 Harry Connick Jr.'s The Happy Elf
Eubie the Elf is on a musical mission to bring Christmas cheer to a town on Santa's naughty list.A new musical comedy by Grammy Award-winning and TONY Award-nominated composer and lyricist, Harry Connick, Jr., The Happy Elf tells the tale of Eubie the Elf, a lovable fellow who wants to spread Christmas joy throughout the town of Bluesville. Hoping to introduce a new generation of children to the joys of jazz, Connick has crafted a musical landscape against which Eubie's story unfolds. Families will love this festive tale of overcoming adversity, friendship, the power of positivity and believing in yourself.
http://licensing.halleonard.com.au/musicals/find-a-show/15621-harry-connick-jrs-the-happy-elf
David Spicer Productions.

Motherhood the Musical
By Sue Fabisch
Cast: 4 W and chorus.
"Swung on to the Everest Theatre stage with all the love and laughter that one would expect from Sue Fabisch's insightful, tongue-in-cheek lyrics and foot-tapping rhythms." Carol Wimmer Stage Whispers.
Having a baby is just the beginning…motherhood is for life. Four women share their insights, challenges and pleasures at a baby shower. You'll get a peek into the powerful friendship of Amy, a soon-to-be first-time mom; Brooke, a hard-working lawyer; Barb, a stressed-out mother of five; and Tasha, a single mom seeking to balance work, her family and her divorce.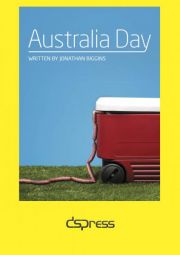 Australia Day
By Jonathan Biggins.
Cast: 4 M 2 W.
"A charming comedy...full of up to date gags and finger on the pulse problems." Sydney Morning Herald.
After several tours of duty as an Australia Day Ambassador in regional NSW Jonathan Biggins' initial scepticism about celebrating the national day melted like a Lamington in the mid-day sun. It showed him the warmth, dedication and quiet patriotic pride of the organisers and the towns they served.
Currently touring Australia with HIT Productions.
Dominie Drama
Nick Hern Books
Feed The Beast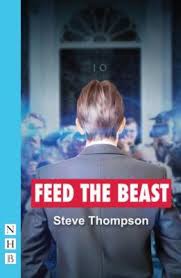 By Steve Thompson
Cast: 5f 7m doubling (large cast possible)
Set: can be simply staged
Feed the Beast is a fiercely funny look at the rocky relations between our press and politicians in a world of spin doctors and Leveson Inquiries. Michael is moving into 10 Downing Street and there will be no charm offensives with this Prime Minister, not with a country to run.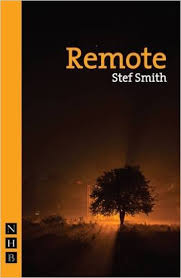 Remote
By Stef Smith
Cast: 4f 2m 1 f or m, non-speaking extras
Set:Set in a park, with a tree you can climb
Over the course of one autumnal evening, seven teenagers' lives intertwine as they make their way through the park. And everything that seemed normal becomes extraordinary.
A play about protest, power and protecting yourself, Remote was commissioned as part of the 2015 National Theatre Connections Festival and proved enormously popular.
The Veil
By Conor McPherson
Cast: 5f 3m
Set: Single built interior
Set around a haunted house hemmed in by a restive, starving populace, The Veil weaves Ireland's troubled colonial history into a transfixing story about the search for love, the transcendental and the circularity of time.
Comedies for Charity.
100% ROYALTIES DONATED TO M.S. RESEARCH
Raymond Hopkins lives in Oxfordshire, United Kingdom. Following his daughter's diagnosis with Multiple Sclerosis, in 1998 he started writing farcical popular comedies and donating his royalties to M S Research.
Nine full length, farcical comedies including: Love Begins at Fifty, Looking for Love, The Love nest, Love and Money, Love and Perfect Harmony, Love and Mistletoe, Make Time for Love.
Visit www.raymondhopkins.comfor more information or Contact Dominie Drama for a free perusal script.
Maverick Musicals and Plays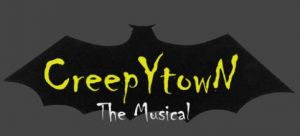 Something's going down – down in CREEPYTOWN!"
Want to creep out your audiences? Here's a new musical crawling with vampires, witches, zombies, werewolves – great leads and plenty of chorus groups. When a shy, vegetarian vampire meets an adventurous, outgoing human, she sees a chance to realise her dreams of escaping her crazy vampire world and her monstrous parents. Meeting at the dental clinic recently opened by Jane's square and well-meaning parents, the two make plans to escape Creepytown forever!
With an 11-track original musical soundtrack, and great chorus opportunities, Creepytown is a fun and action packed show which is sure to bring the house down – not to mention sending your make-up department into a frenzy of creepy creativity! Rights, online ordering, and free song, music and script samples at www.maverickmusicals.com
Judith Prior

Cinderella meets the Mother-in-law.
The Kempsey Singers have just completed the world premiere of Judith Prior's new comedy Cinderella meets the Mother-in-law.
It's about what happens when Prince Charming and Cinderella arrive back at the palace after their fairy-tale wedding.
The Mid Coast Observer wrote:
"The audience left the theatre with huge grins etched onto their faces which surely would of lasted until the next morning."
"A very entertaining night of light, feel -good comedy. The corny jokes and boom-tish one liners flowed freely."
http://www.davidspicer.com.au/shows/cinderella-meets-mother-law
Devon Williamson.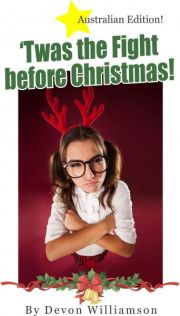 'Twas the Fight Before Christmas.
Cast: 4 Female / 2 Male
Length: 2 Acts (110 minutes)
Genre: Comedy
Think your family is complicated? Meet the most dysfunctional family you can imagine as they try to navigate Christmas. Peace on earth and good will to all men? Not likely!
Ever since her husband died, Mary's horrible adult children have been ruining Christmas. This year, with the help of a suicidal French psychiatrist, Mary is determined to take Christmas back.
http://plays.co.nz/